Jewel Hayes knows exactly who she is, and she is living the life she wants.
Four days a week, the thirty-year-old Fayetteville resident goes to do fulfilling work at Northwest Arkansas Electrolysis, the small business that she, with help from family and friends, built from the ground up two years ago.
When Hayes is not at her business, situated in a small office space on Center Street, she spends time on her other job, as a board member for local LGBTQ advocacy organization Northwest Arkansas Equality. She is surrounded by a community of loved ones. And Hayes, a transgender woman, has her eyes on the future — specifically, creating a positive, accepting and safe environment for the next generation of transgender youth in the South.
"I want to make sure it's easier for the people who come after me," Hayes said. "And I want young trans women to not have a hard time finding a job in Arkansas, and to make the South better. Because I think a lot of people get strong enough to leave the South, and they do, and it doesn't help the kids that come after us."
Although Hayes is now comfortable in her own skin and confident about her life's path, it was not always that way. When Hayes began transitioning from living as a man at age 23, she was working for a government contractor in Fayetteville. She had always been a feminine person, and her parents had called her Jewel since she was a young child growing up in Eureka Springs. But it was not until an online friend, who noticed that Hayes always played video games as a female character, asked if she was transgender that she realized it was possible for her to live openly as a woman.
When Hayes quit the contractor job amid transition-related anxiety and took a management position at a local clothing store — where she also shopped for women's clothes — the proprietor told her she had to present as male at work. When she rebelled, dressing in clothing that aligned with her gender identity, her hours were cut and she was forced to quit.
At the next job she worked during her transition, as a front desk clerk at Ozark Natural Foods from 2016-2018, she dealt with a hostile work environment and endured repeated sexual harassment and transphobic verbal abuse from a male customer. When she reported this, the store administration forbade the customer from speaking with her, but did not ban him from the store.
Despite her past and present encounters with transphobia, which have also included unaccepting older family members and run-ins with trans-exclusionary women's groups, Hayes does not regret her journey. It is her personal experiences that have spurred her mission to make the state in which she grew up a better place for other transgender people.
One way she has done so is by founding her electrolysis clinic, the only one in Northwest Arkansas to offer the permanent hair removal technique that destroys follicles with electrical currents. Hair removal is a critical step in many transgender individuals' physical transitions. It can be a part of facial feminization, and is a prerequisite for people undergoing gender confirmation surgery.
"A lot of the other transition-related treatments or surgeries that one might want to pursue require that hair removal in order for them to proceed," said Joseph Porter, board president and CEO of Northwest Arkansas Equality. "So she's really doing a service that's imperative to that community."
Hayes said she decided to start her clinic after struggling to find adequate hair removal services for herself. Laser hair removal, which is less permanent than electrolysis, often does not work for those with dark skin or light-colored hair like that of Hayes.
Hayes wanted to create a safe, welcoming space for transgender people, and anyone self-conscious about their hair, so she attended electrology school in Utah in 2017 and opened her business in 2018. For Hayes, the work is rewarding because she is able to aid other transgender women in their transitions and see them blossom.
"I get the chance to meet these women who aren't out in public yet and watch them grow into beautiful, amazing women, and tell them things that I've known because I've been transitioning a long time," Hayes said.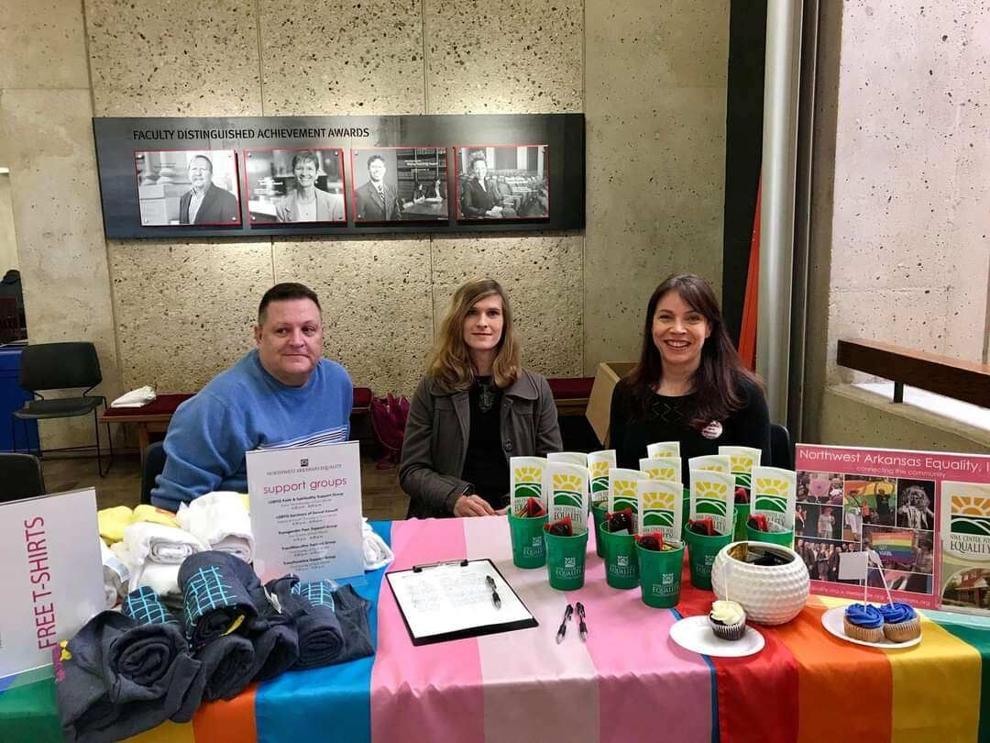 The opportunity to be a mentor is special to Hayes, who said she has been helped on her journey by women role models who embraced and guided her.
"Most everything I have done, I have felt like it was the beautiful people of this area lifting me up and and trying to help it be better for the next queer person who comes after me," Hayes said.
One woman whose mentorship and friendship have been especially important to Hayes is Evelyn Rios Stafford, the co-owner of Fayetteville's Blue Star Business Services, a newly elected member of the Washington County Quorum Court, and the first openly transgender person to hold elected office in Arkansas.
Rios Stafford said she is proud of all Hayes has accomplished as a fellow small business owner, activist and everyday leader in the local community. The way Hayes lives her life openly, and never shies away from reaching out to others, has allowed her to make positive change for LGBTQ people in Northwest Arkansas, Rios Stafford said.
Rios Stafford and Hayes both believe in the importance of calmly engaging with people who express ignorant or bigoted views about the transgender community, they said.
"I'd say there's a small minority of people who are just really entrenched in their mindset and truly hateful people who are never going to change and don't want to change," Rios Stafford said. "But there's a lot of people in the middle, and I think they're good people, who just lack information. And I think with dialogue comes a greater awareness."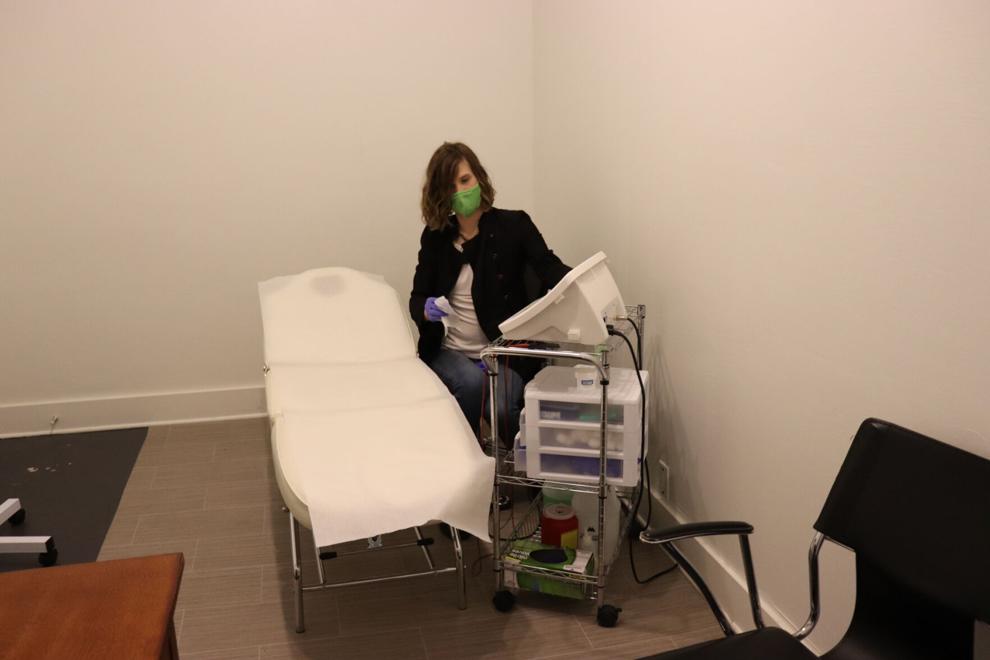 Hayes said she thinks leaders "turn enemies into allies," and doing so can be as simple as living a visible, joyful and authentic life, or having difficult conversations with ill-informed or prejudiced people. On top of her community outreach and press relations responsibilities at Northwest Arkansas Equality, Hayes always tries to start a dialogue with misguided people she meets in person or encounters on social media, rather than ignoring, blocking or responding angrily to them.
"Maybe if I could humanize myself to (transphobes) a little bit, then I could help them grow as people and see that I'm not so scary," Hayes said. "And I think that if I get the chance to talk to conservative people and tell them about my life a little bit — and don't just immediately write them off — then they can understand a little bit better the reasons why I am who I am."
Hayes said she knows there is a long way to go to achieve acceptance of — and access to necessities for — transgender people in the South. But she is hopeful, because she knows seemingly small actions can inspire others to be their authentic selves.
"I really want to help others succeed," Hayes said. "I've met a lot of people who have said they transitioned because they saw me out in public, living a happy life, and they wanted to do that too."