With dozens of people posting their Spotify Wrapped, showing their top artists of the last decade, it's worth looking into what sort of songs we have to look forward to going into the next year.
Taylor Swift put out a Christmas song, "Christmas Tree Farm," that really checks all the boxes, in the worst way. I'm not saying it's bad – I know it's a personal story to her about her childhood – but let me demonstrate.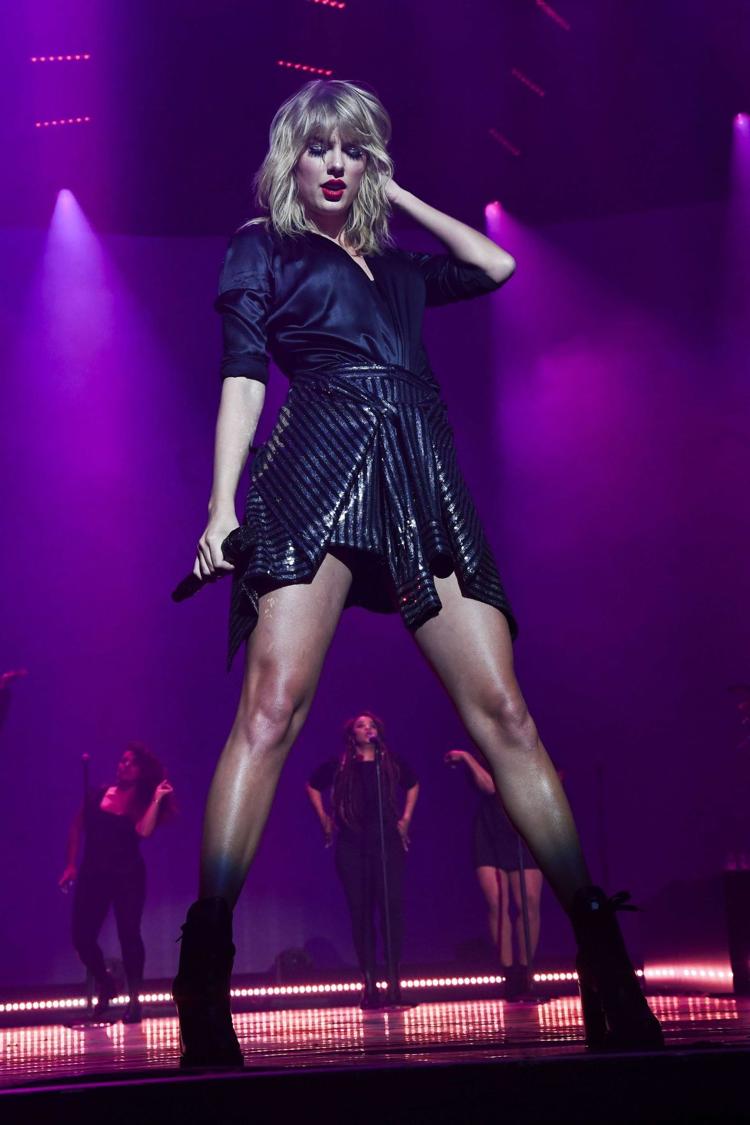 "Stress and holiday shopping traffic," check. "Sweet dreams of holly and ribbon," check. "And everythin' is icy and blue," check. "Under the mistletoe // Watchin' the fire glow // And tellin' me, "I love you" // Just bein' in your arms," check, check, check.
Swift's voice is both powerful and soothing, and she really takes you to the nostalgic mindset she's singing about, but it is a very formulaic song, and that makes me less excited for it. Call me Scrooge if you want.
Moving away from holiday songs, three – count 'em – three former One Direction boys squared off this week, with new singles from Harry Styles, Niall Horan and Liam Payne.
Harry Styles' "Adore You" really did it for me. It's poppy, fun and a really good listening experience. The backing track matches really well with Style's vocals, even if the lyrics are a little generic.
I haven't followed Harry Styles much – One Direction was not my thing, and I haven't kept up with the boys' solo careers very well as a result of that – but this song gave me a feeling of the hype. I feel like this might be a good entry song to Styles. It's the first one that really made me want to listen.
Unfortunately, I can't say the same about Horan's "Put a Little Love on Me." It's not outright bad, but the presentation makes my eyes roll. It's a very 'I'm performing a song I wrote for my high school girlfriend' level of romance song.
I'm also not a fan of some of the lyrics. The weak line "Do you hate the weekend 'cuz nobody's calling?" implies that the person he's into can't get a call back from anyone but him? That's just rude.
As much as I dislike Horan's offering, I hate Payne's new track "Live Forever (With Cheat Codes)" even more. It's club-pop trash. I expect the rest of his debut album, "LP1," is the same.
The backing track is making Avicii roll in his grave, and the lyrics are boring and promote toxicity. If the only thing convincing you to keep living and quit using is a romantic interest, what does that say about your unhealthy dependance on that person? I just can't express how much I regret listening to it all the way through twice to write this review.
I think these singles give you a pretty good idea of how the One Direction boys are adapting to life on their own.
The Chainsmokers released a new album called "World War Joy" on Dec. 6. It took me a second to determine that it was not a Christmas album, just another boring effort from the Chainsmokers. I listened to two songs – "Family" and "P.S. I Hope You're Happy."
The first is nothing interesting, and I suggest you don't you waste your time there. The second, featuring Blink-182, is a little more interesting. I was struck by how much it sounded like a Blink-182 cover of an Owl City song –– no disrespect to Mr. City. It just never really goes anywhere! Neither of these tracks made me want to listen to the rest of the album. I think I'll just stick with covers of "Closer," which I think is a great angsty song that the Chainsmokers ruined by recording it.
Tame Impala continued the buildup to their next album "The Slow Rush," which is scheduled to drop Feb. 14, with "Posthumous Forgiveness." Like most Impala tracks, the six-minute song packs a splendidly produced backing track that creates an unrivaled soundscape and the vocals take a bit of a backseat, at least until the stylistic transition in the second half that gives Kevin Parker's high distinctly Australian voice a chance to shine though.
I respect Tame Impala a lot as artists, but their stuff isn't always for me. In the same way that I really enjoy 2015's "Currents" and most of 2012's "Lonerism" but am not big on Parker's first album InnerSpeaker, I have liked some of their newest tracks but not others. "Posthumous Forgiveness" is one of the better ones, and has me excited for the album.
Lastly, a few oddballs from the week:
EDEN's "love, death, distraction" is a soft and soothing, if a little depressing acoustic experience that was really good for helping me come down after roasting the Liam Payne to a crisp.
I've only listened to EDEN a few times, but every time I hear his songs I tend to stop and listen. This track made me want to delve deeper into his discography. My only concern is that a dreary winter of listening the sad EDEN songs will make me sad and sleepy.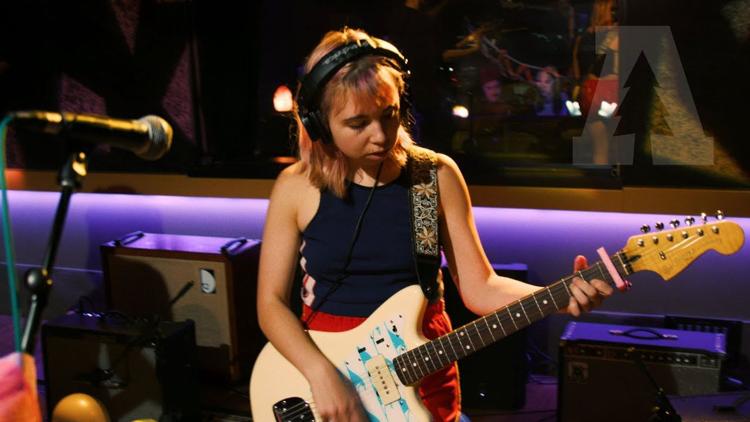 On the other end of the spectrum, I was thrilled to see Beach Bunny's new single "Ms. California" on the list of mainstream new releases, not just my personal list of new songs. The up-and-coming indie pop band from Chicago grabbed my attention with high-energy songs about relationships, self-image and pretending to be good at sports.
I think 'Ms. California' has a lot of potential to reach a wider audience, even if it's not their best track. If this is your first exposure to them, I recommend you listen to "Sports," "Dream Girl" and "Prom Queen" next.