BEST PICTURE
"Black Panther"
"Bohemian Rhapsody"
"The Favourite"
"Green Book"
"Roma"
"A Star is Born"
"Vice"
Will win: Roma
Alfonso Cuarón's black-and-white masterpiece is emerging as a clear frontrunner as the awards season progresses. With 10 nominations, it is the most adorned picture going into the Oscars, along with "The Favourite." Industry and critical support has been very strong for the film, a property of Netflix, despite a general resistance in the past to films not released in the traditional theatrical format. If this movie comes out on top, it will be a major victory for Netflix's efforts to establish itself as a credible content distributor. It won't be surprising to see an upset from films like "Green Book," which has also been doing well at other award ceremonies and at the box office, but "Roma" definitely seems to be a clear choice.
Should win: Roma
"Roma" is a beautiful film. It is well-crafted, compassionate and deserving of any recognition it garners. While I would have prefered to see some other films get nominated for Best Picture, it won't be upsetting at all to see "Roma" take home the top prize. Because of the director's semi-autobiographical approach, the movie feels deeply nostalgic and personal, even as far removed as it is from modern American life. It really doesn't feel like they make them like this anymore.
BEST ACTRESS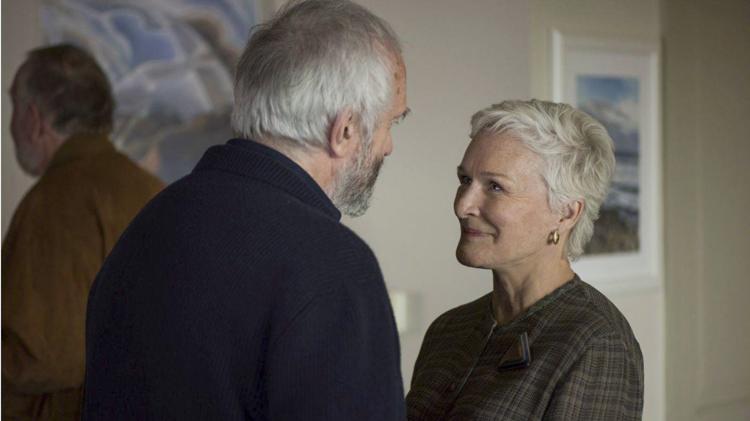 Yalitza Aparicio, "Roma"
Glenn Close, "The Wife"
Lady Gaga, "A Star is Born"
Olivia Colman, "The Favourite"
Melissa McCarthy, "Can You Ever Forgive Me?"
Will win: Glenn Close
After her surprise win over Lady Gaga at the Golden Globes (sorry, Little Monsters), Close has been garnering more traction and even more awards. Moreover, she's been nominated for Academy Awards multiple times over the course of her long career but has never taken home a trophy. Often, the Oscars acts as more of a lifetime achievement award than recognition of a specific performance, so if Close wins, it certainly won't be a shock and her taking home an Oscar is long past due. However, as the early frontrunner, Gaga could come back and take home the award, but from the looks of it, this won't be her year.
Should win: Melissa McCarthy or Lady Gaga
Melissa McCarthy's surprise nomination in this category was as delightful as it was well-deserved. Her portrayal as a struggling and lonely biography writer was poignant without ever losing the comical charm that made the actress popular in the first place. Meanwhile, Lady Gaga's career trajectory continues to impress as she evolves from an ambitious pop star to a glamorous and prestigious Hollywood actress. Her versatility was on full display in "A Star is Born," and while she'll most likely have several chances to be nominated again in the future, it would be fantastic to see her rewarded for her brilliant performance.
BEST ACTOR
Christian Bale, "Vice"
Bradley Cooper, "A Star is Born"
Willem Dafoe, "At Eternity's Gate"
Rami Malek, "Bohemien Rhapsody"
Viggo Mortensen, "Green Book"
Will win: Christian Bale or Rami Malek
These were the two winners of the top acting prizes at the Golden Globes, and they seem the most likely to take home the prize this month at the Oscars. Bale's performance as Dick Cheney in "Vice" was both transformative and political, two qualities the voters eat up when it comes to choosing winners. Likewise, Rami Malek gave a widely acclaimed performance as Queen frontman Freddie Mercury, and despite the film's mixed critical reviews, he's been sweeping the awards circuit. Still, with director Bryan Singer's sexual assault allegations, "Bohemian Rhapsody" as a whole has been losing a little bit of its edge as the controversy rages on. Time will tell if this will take a toll on Malek's chances.
Should win: Bradley Cooper or Rami Malek
While I didn't like the movie, Malek was admittedly superb in his portrayal of an eccentric rock star. He's the gleaming center of the film, and it would be undeniably refreshing to see him reap the benefits of such a visceral performance. On the other hand, Bradley Cooper was the beating heart of his own project, "A Star is Born." He already got snubbed this year for the Best Director award, so it will be a little sad to see him fall short of recognition in the acting department as well.
BEST SUPPORTING ACTRESS
Amy Adams, "Vice"
Marina de Tavira, "Roma"
Regina King, "If Beale Street Could Talk"
Emma Stone, "The Favourite"
Rachel Weisz, "The Favourite"
Will win: Regina King
Should win: Emma Stone
BEST SUPPORTING ACTOR
Mahershala Ali, "Green Book"
Adam Driver, "BlackKklansman"
Sam Elliott, "A Star is Born"
Richard E. Grant, "Can You Ever Forgive Me?"
Sam Rockwell, "Vice"
Will win: Mahershala Ali
Should win: Mahershala Ali
BEST DIRECTOR
Alfonso Cuarón, "Roma"
Adam McKay, "Vice"
Pawel Pawlikowski, "Cold War"
Yorgos Lanthimos, "The Favourite"
Spike Lee, "BlackKklansman"
Will win: Alfonso Cuarón
Should win: Alfonso Cuarón
BEST ADAPTED SCREENPLAY
"BlackKklansman"
"The Ballad of Buster Scruggs"
"Can You Ever Forgive Me?"
"If Beale Street Could Talk"
"A Star is Born"
Will win: "If Beale Street Could Talk"
Should win: "Can You Ever Forgive Me?"
BEST ORIGINAL SCREENPLAY
"The Favourite"
"Green Book"
"Roma"
"Vice"
"First Reformed"
Will win: "Green Book"
Should Win: "The Favourite"
BEST ORIGINAL SONG:
"Shallow" from "A Star is Born"
"I'll Fight" for "RBG"
"The Place Where Lost Things Go" from "Mary Poppins Returns"
"When a Cowboy Trades his Spurs for Wings" from "The Ballad of Buster Scruggs"
"All the Stars" from "Black Panther"
Will win: "Shallow"
Should win: "The Place Where Lost Things Go"
BEST ANIMATED FEATURE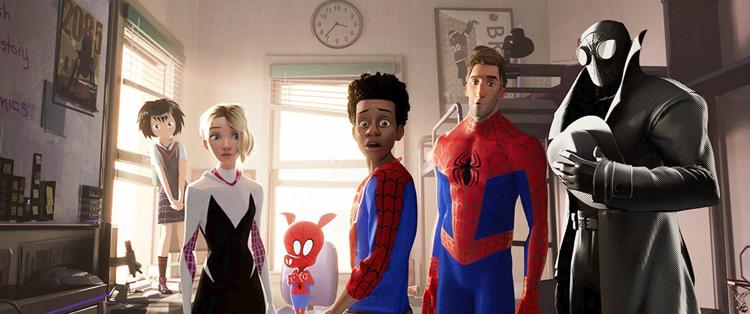 "Incredibles 2"
"Spider-Man: Into the Spider-Verse"
"Mirai"
"Isle of Dogs"
"Ralph Breaks the Internet"
Will win: "Spider-Man: Into the Spider-Verse"
Should win: "Spider-Man: Into the Spider-Verse"