This week, it feels like all the B- and C-list musicians in the country lined up and threw singles at the wall to see what sticks - and not much did.
One of the few well-known artists to drop a single this week was Katy Perry with her song "Harleys in Hawaii." We haven't seen much of Perry since her 2017 album "Witness," but I can't help but feel that something has been lost over time. The new single is flat and generic, which is not something I ever would have said about music from 2010's "Teenage Dream" or 2013's "Prism." It's not that Perry isn't known for repetitive pop lyrics, but the trailing repetition of "We're ridin' Harleys in Hawaii-i-i" really doesn't do it for me.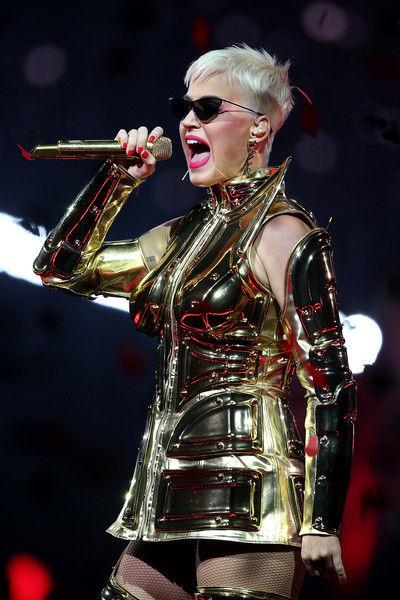 I'm not sure if it's an intentional rebranding or just a misstep, but "Harleys in Hawaii" definitely leans toward being a very generic club track, missing all the character that made Perry distinctive. As it turns out, riding Harleys over an uninteresting bassy backing track is a downgrade from riding a 1,600-pound lion puppet belting out high-energy vocals with passion.
Before we dive into the singles by a smattering of lesser-known artists, I feel the need to mention BTS's new single "Make It Right (feat. Lauv)." I've had basically no exposure to the South Korean boyband, and they're really not my type of music, but I definitely can appreciate what they're doing with this track. It's not exactly high-energy, but it's sort of that 'I'm upset but feeling very passionate about it' mood.
I don't think BTS will be infiltrating my personal playlists anytime soon, but I definitely think they stand up to other boybands and pop groups.
Rex Orange County's single "Pluto Projector" has a lot going for it - soulful vocals, a decent backing track, culminating in a swell of classical music that brings a flood of different emotional responses - but if I'm honest the slow, sad track just wasn't what I was looking for when I woke up this morning.
But that's okay because it's worth revisiting songs to see if a different time or space brings a new appreciation, and I feel like that's what this song needs.
Two bands that featured prominently on my 2011 Pandora Radio stations were back this week with full albums. Jimmy Eat World and Third Eye Blind, both formed in 1993, have reputations for being one-hit wonders, and I was excited to see if the two groups could hold their own in today's pop music scene. My first impression is that one group did it better than the other.
Jimmy Eat World's 10th studio album, "Surviving" doesn't bring anything new to the conversation in 2019, and I think it sounds a lot less genuine than their earlier albums. There's something overly produced and sanitized about the new tracks that robs them of the one saving grace the band had - their passion and energy.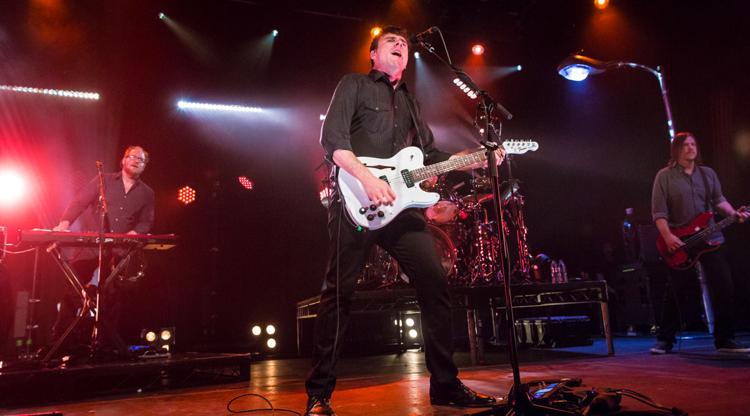 The raw emotion that made "The Middle" and "Bleed American" guilty pleasures for tons of high schoolers in the early 2000s is missing, replaced by an over-produced dad-rock sound that disappoints.
The themes of fighting through loss and sadness are still there, with "555" sporting lyrics like "Always a reason for the pain / I'm doing the things I've been told everyday / Then why does it feel like I'm moving in place?" but the raucous enthusiasm and edge of anger is all smoothed away. So sure, the band is surviving, but I'm not so sure they're thriving.
I really wasn't expecting anything new from Third Eye Blind, but here they are anyway with "Screamer," their 6th studio album. I actually liked most of the singles from the album, and I think that the band has managed to adapt their sound without losing their voice. They still feel at least a little bit distinct, compared to generic Jimmy.
Their sound reminds me a bit of Blink-182's new sound with Matt Skiba at the helm. It's not as raw as their old tracks, but still has enough feeling to be worth listening to. My only gripe is "Walk Like Kings," which feels boastful and overdone. Not a fan.
I think I'll stick to older tracks by the two bands, but this week was an interesting case study of two older bands trying to update their sound, with differing results.
Finally, I feel like I need to share two cover songs that popped up on my personal recommendations this week, each with a very different tone.
Marilyn Manson's cover of "God's Gonna Cut You Down," a folk song made famous by Johnny Cash, slithered into my recommendations overnight. The divisive artist brings a harsh and sneering quality to the already-ominous track, almost sounding like he is the demon who will be cutting you down on God's behalf. I haven't ever had any interest in Manson, but I think he at least did the song justice.
Completely on the other end of the spectrum is Eleventyseven's cover of "Teenage Dirtbag" by Wheatus, a song I have a lot of personal affection for. My first experience with Eleventyseven was at a youth group retreat in Nashville when I was 13 or 14. I bought a t-shirt that I still have crammed in a dresser drawer somewhere today, and the glittery alt-pop band has sort of haunted me ever since, with streaming services nudging me to listen to their new music once in a blue moon.
Anyways, their cover is a bright, bubble gum-y rendition that brings a strange but enjoyable energy to the lo-fi song. It's not something I'll jam to every day, but it's worth a listen just to see what a different artist can do with a song.
So, at the end of a long week, we have an eclectic and somewhat confusing mix of singles from a wide variety of artists. I'm not really sure what to do with it, but there it is.