Millions said goodbye to the characters Director Vince Gilligan masterfully crafted on his award-winning AMC show "Breaking Bad" in 2013. However, the series finale left one question on everyone's mind: what's next for Jesse Pinkman?
Finally, after six years of silence, Gilligan released the follow-up to his Golden-Globe-winning series with the Netflix Original "El Camino: A Breaking Bad Movie" on Oct. 11 as the conclusion of Pinkman's story. With over a two hour runtime, the movie demands focus and dedication from its audience.
"El Camino" follows Pinkman, played by Aaron Paul, perfectly where "Breaking Bad" left off days after the death of fellow methamphetamine kingpin Walter White, played by Bryan Cranston. The movie cuts back and forth in time, showing Pinkman's time as a prisoner and meth cook to Jack Welker's neo-nazi group. The movie also follows Pinkman's  escape from the group and the law as he tries to start his life over.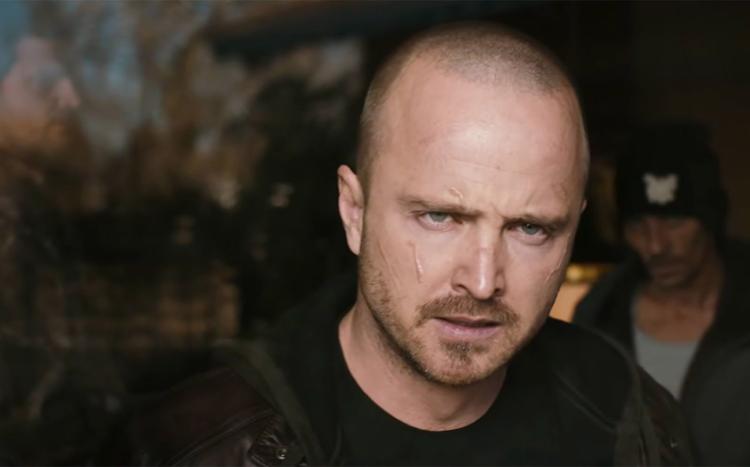 In "Breaking Bad," Gilligan encouraged audiences to share in his character's emotion and panic through his even pacing of key events.  Sadly, the same cannot be said about "El Camino." 
Throughout the movie, Pinkman experiences shallow conflicts that hardly match the depth of those in "Breaking Bad." This lack of shared panic with the characters on screen can be boiled down to time. Though the runtime of "El Camino" is a bit longer than most TV-to-movie  adaptations, it seems like Gilligan was unable to condense his usual story-telling style.
Though Gilligan used the same type of camera as the 2016 academy award-winner for cinematography, "The Revenant," he still provided shots in "El Camino" that were reminiscent of those in "Breaking Bad." However, working with a budget of just under $6 million, Gilligan was able to experiment with shots that would not have been possible with the $3 million an episode budget of "Breaking Bad."
"El Camino" saw Cranston reprise his role as White and Jonathan Banks reprise his as Mike Ehrmantraut, both giving Pinkman advice in flashback scenes on how to start a new life. Other "Breaking Bad" characters return in "El Camino" like Skinny Pete, Badger and Todd Alquist.
Gilligan continues his portrayal of Pinkman — a young man caught in a constant struggle of trying to do the right thing, but also trying to survive in the world that he has made for himself. This is shown perfectly in a shot of Jesse delicately picking up a beetle that mirrors a shot of him doing the same thing in the sixth episode of season two. That episode focuses on Pinkman's efforts to shield a little boy from his parents' meth habits that ultimately led to one of their deaths.
The biggest issue I have with "El Camino" is the time constraint.
In "Breaking Bad," audiences shared the struggle of White and Pinkman trying to deal with antagonists that would last seasons, so that when the antagonist was killed it felt like the crime was justified. However, "El Camino" introduces antagonists who had little influence in the story as a whole and has them killed off within the same day, leaving viewers desperate for justification of the crime. 
Gilligan and his team do an amazing job of picking up right where "Breaking Bad" left off. No character seems insanely different, their emotions continue building off past events and it rewards returning fans of "Breaking Bad" with references to past seasons. The only thing that really feels off in the movie is the age of the characters. White, Ehrmantraut and Todd have all visibly aged since when we last saw them compared to the flashbacks, which is an unavoidable factor of filming the movie years after the show's finale. 
Though "El Camino" lacks the methodical story and character development that "Breaking Bad" had, it offers fans a satisfying conclusion in regard to Jesse Pinkman's life after meth. This movie is a must-see for anyone who is a fan of "Breaking Bad." 
Rotten Tomatoes: 93% 
Rating: R
Traveler Score: A-