I wasn't sure what to expect when I opened Spotify's New Music Friday playlist, but I was super pleased to see new releases from artists I love like Harry Styles, Bishop Briggs and FKA Twigs. Also, The Black Eyed Peas were there too!
The first release that I settled in to listen to was Hayley Kiyoko's single "Demons." I love Kiyoko. Maybe it's because she's a good artist or because I'm a gay woman, but I'm not sure which and at this point it's too late to ask.
"Demons" begins with a snippet from a recording session and promptly moves into an intense beat that carries through the song.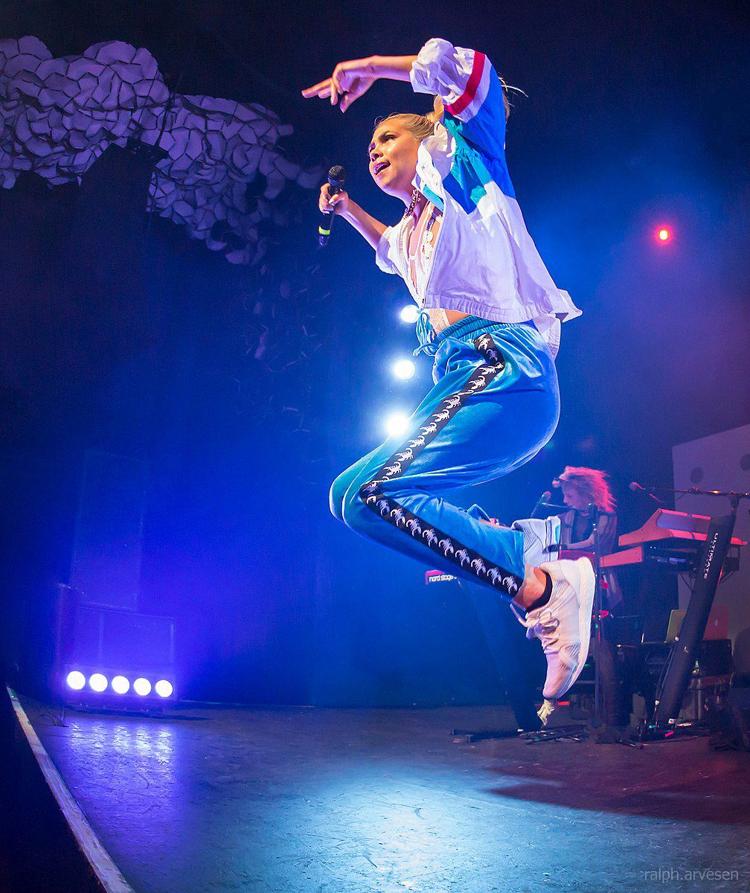 The Lemonade Mouth star makes it clear early on that she will no longer be singing odes to straight women, but instead is moving on to dealing with the more important matter of her inner demons with lyrics like "Please forgive me, I've got demons in my head / Tryna eat me, tryna feed me / Lies until I'm dead ('Til I'm dead)."
I cannot exaggerate how genuinely excited I was for Kiyoko's new release, and I was really pleased with the artistic growth she demonstrates with "Demons". This song is still surface level enough to play in the Uber on your way to a Halloween party, but deep enough to feel like you get a better understanding of the artist. 
Next, Harry Styles stepped up to the plate with his single "Lights Up."
"Lights Up" is sweet, catchy and makes me love him as an artist even more than I already do. 
"Lights Up" was released on Oct. 11, National Coming Out Day, and includes lyrics "Shine, step into the light / Shine, so bright sometimes / Shine, I'm not ever going back." In the "Lights Up" music video, a big portion of the runtime was models of all genders grabbing at Styles. The combination of these factors made me think that this song could be Styles officially coming out as bisexual.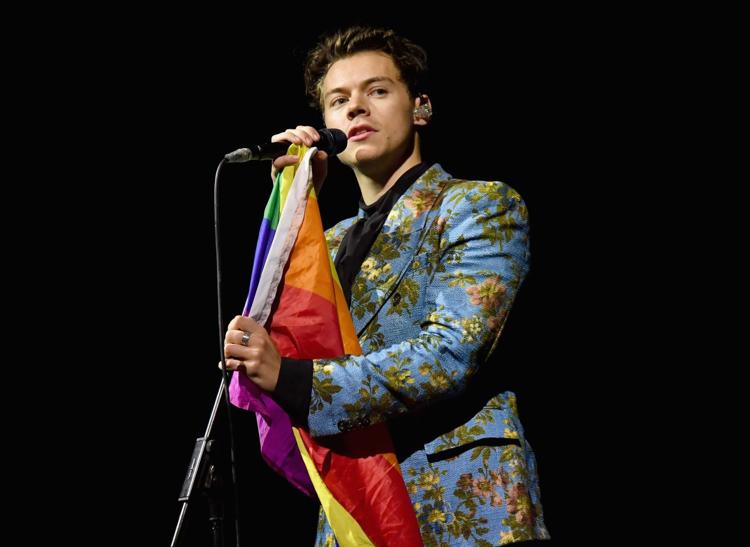 The song sounds like a soundtrack to a dream sequence you might find in HBO's "Euphoria" with Styles beautifully singing lyrics like "All the lights couldn't put out the dark / Runnin' through my heart / Lights up and they know who you are / Know who you are /Do you know who you are?"
"Easy" by Camila Cabello is set up like she wants it to be an anthem for those who don't feel like they can be loved, but the song falls flat. 
In the single, Cabello lists all the things that she doesn't love about herself and about how the new romantic interest in her life loves those parts of her. 
With a boring beat paired with the lyrics "You really, really love me (You really, really love me) / You know me and you love me (Uh, huh) / And it's the kind of thing I always hoped I'd find / Always thought I was hard to love /'Til you made it seem so easy, seem so easy (So easy, yeah)," I'm not swooning. 
Cabello's voice was wasted on this song, and I think she can do much better. I won't lie, it's catchy, but it lacks the emotional appeal that a song about relationships should have.
Lil Tecca, the rapper behind the viral Tik Tok sound "Ransom" released his upbeat and swinging single "Somebody", a collaboration with Internet Money and A Boogie Wit da Hoodie. 
This song is essentially the same as "Ransom," but I prefer to not think about that too hard because I really enjoy Lil Tecca's voice and the energetic vibe of the song. 
I can't wait to listen to "Somebody" while my mom looks on disapprovingly the next time I feel angsty and misunderstood with its lyrics "I just want somebody, 'body / To treat me like somebody, 'body."
"Fire, Ready, Aim" by Green Day is pretty much everything you would expect out of a Green Day song. This song makes me want to lace up my Doc Martens and take down some sort of institution, but also at the same time it seems like this song would be used in a waterpark commercial. 
Are you excited to know The Black Eyed Peas are still making music? Me neither.
The Peas partnered with J Balvin to release a very, very basic song: "RITMO (Bad Boys For Life)". The song was repetitive and the Spanish lyrics should have made the song at least a little better, but they failed to do so. 
With lyrics like "Baby, tonight's like fuego (Of the night) / We 'bout to spend the dinero (Oh, yeah) /We party to the extremo, baby," I was overwhelmed with mediocrity. 
I knew that I was in for a treat when I saw that Bishop Briggs, the artist behind one of my personal favorites, "River", released a single "JEKYLL & HIDE." 
This song is perfectly spooky, just in time for Halloween. The chorus made me fight the urge to buy a black silk gown and go sit in a room filled with candles.
Briggs has a powerful voice, and I love the electric guitar that she brought in near the end of the song.
When I saw that Cigarettes After Sex had a new release, my heart was happy! Finally, something to satisfy me. However, "Falling in Love" was a major disappointment. The unending slow, sweet crooning reminded me of the last song at prom after everyone has left except the algebra teacher and the catering guy.
I understand what Cigarettes After Sex was trying to achieve with this song, but the execution just wasn't there. The beat and the instrumentals could have used a major upgrade. 
I never know what to expect with FKA Twigs. Her single "home with you" began with a lot of disjointed phrases and discordance, then flows into a free serenade. 
"home with you" has all of the emotion and effort I look for in a song. It's already incredible and groundbreaking, but FKA Twigs brings the bass around halfway through the song which was a welcome surprise.
I exited the playlist with around six new songs in my monthly playlist, so I would consider at least some of these releases a success.