A refreshing list of jams entered the charts Friday as we approach peak spooky season.
Selena Gomez made a lackluster return to the music scene with two new songs: "Lose You to Love Me" and "Look at Her Now." Although I've had a soft spot for Gomez since her Disney days, I don't think her music ever reached the level of talent fellow Disney stars like Miley Cyrus and Demi Lovato did. That being said, I think these songs show slight vocal improvement since her last album, Revival, released in 2015.
"Lose You to Love Me," while emotional, never really goes anywhere. The song features lines like "You promised the world and I fell for it / I put you first and you adored it / Set fires to my forest / And you let it burn," which suggests  Gomez is still trying to cope with heartbreak.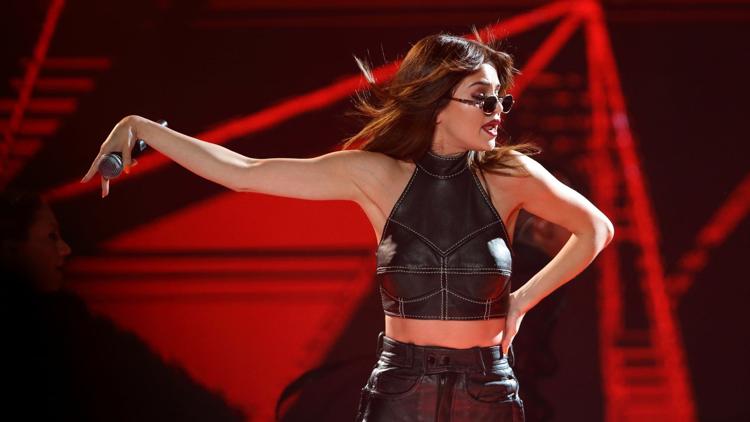 I waited for the beat to drop or pick up or really just do anything for a good few minutes before I realized it never would. It's slow and simple, with just vocals backed up by a piano and strings. Whether this one was about Justin Bieber or not, we may never know, but honestly, it wasn't dramatic enough to even leave me curious.
"Look at Her Now" had a little more drive behind it. The song's beat is catchy in the worst way with a rhythm I can't wait to get out of my head. Perhaps most irritating was the repetitive "mm mm mm" woven throughout the song, a noise that only an underpaid actor in a bad fast food commercial who's trying to convince you they're eating something yummy would make. The lyrics are plain, the vocals strange and overall, I'd change the station if I heard this on the radio.
Lizzo re-released her hit single, "Good as Hell", this time remixed and featuring Ariana Grande. I like both singers a lot, and I think their voices blend well together. That being said, I think this song reached the end of its lifespan a while ago, and it's both too late after it's 2016 release to spice it up and too early to try to revive it. It's not a bad remix, but I don't see myself listening to it again any time soon.
Kanye West's 11-song album "JESUS IS KING," also dropped this Friday. Most of the songs are short, with gospel chorus sounds and religious lyrical themes. This feels pretty on-brand for Kanye, who has been hosting elaborate Sunday Services for the past year.
In "Follow God," he seamlessly blends his own rap style with the gospel themes. "Closed on Sunday" was also interesting, with an instrumental intro that reminds me of the renaissance and hits like it's 1400 again. 
Galantis, Mr. Probz and Dolly Parton (yes, you read that right) put out a song that's sure to thrill soccer moms and motivational speakers alike.
Overproduced and cheesy, "Faith" sounds like a song you might hear at a middle school dance. The lyrics comprise of mainly the phrase "Have a little faith in me."Just like at that middle school dance, there's one girl who just shouldn't be there: Dolly Parton.
While I didn't think her part was atrocious, truly anyone could have sang it, and all of Parton's signature twang seemed to be covered up. If you're missing that sweet southern icon, just turn on "Jolene" and call it a day.
I will be forcing my friends to listen to the new Rex Orange County album, Pony, in my car for weeks to come. While a full review of the album will be posted here in the coming week, a few standout songs for me were "Face to Face," "Pluto Projector" and "10/10." Alexander O'Connor's music is just the right mix of indie pop and alternative that leaves you wanting more.
In a truly spooky turn of events, Kodak Black, DB Omerta and NLE Choppa gave us the Halloween song I truly wish they hadn't: "Zombie."
This is one of the few songs I would, without regrets, consider just straight up terrible. With lyrics like "I shoulda been born on Halloween (Ra-ra-ra-ra)/I stay on some zombie s*** everyday (Ra-ra-ra-ra)" and "Rock the mask like a skully 'cause I'm dangerous (Ra-ra-ra-ra)," this song is sure to be a hit at the trashiest costume party you can find. Stick to Thriller and the Monster Mash, I beg.
Some of the best new music I heard this week came from lesser known artists I adore.
Yellow-haired indie singer Tessa Violet released "Words Ain't Enough," and King Princess released "If You Think It's Love" — which are both absolutely perfect songs to cry about your ex-boyfriend to.
Follow that nice cry up with Gabrielle Aplin's "Like You Say You Do" and Victoria Monét's "A** Like That," two songs that remind you to keep your standards high and your pride unwavering. All four I would suggest if you're looking for something off the beaten path.