When I saw that Céline Dion released her new album, "Courage," I was relieved it wasn't a Christmas album – what I consider a final nail in a singer's career akin to full-time judging a reality TV competition. But Dion already made a Christmas album back in 1998, and here she is still going off.
The only songs off the 20-track album that didn't quite get me were "Change My Mind" and "Say Yes," though there were plenty of hits to offset those duds. Take "The Chase," for instance, which not only has the best title in history but also boasts some of the catchiest lyrics I've heard from Dion. Catch me listening to "Flying On My Own" immediately after graduation and "For The Lover That I Lost" as soon as I have time to cry.
Lil Peep's second posthumous album, "EVERYBODY'S EVERYTHING," shows off some of the artist's best known work, including "ghost boy," originally released Sept. 18, 2015, alongside previously unreleased tracks like "Text Me," featuring Era.
In her first release since her debut album "WHEN WE ALL FALL ASLEEP, WHERE DO WE GO?" Billie Eilish takes a breather. The single, "everything i wanted," doesn't take too many risks in terms of Eilish's sound or general vibe yet distances itself enough from the album to keep fans on edge.
With how bad Cats is shaping up to look, it came as no surprise to see that Taylor Swift is involved, with her contribution to the upcoming musical's soundtrack, "Beautiful Ghost," falling flat. Don't get me wrong, sometimes her voice is vaguely pretty, but here it's downright irritating.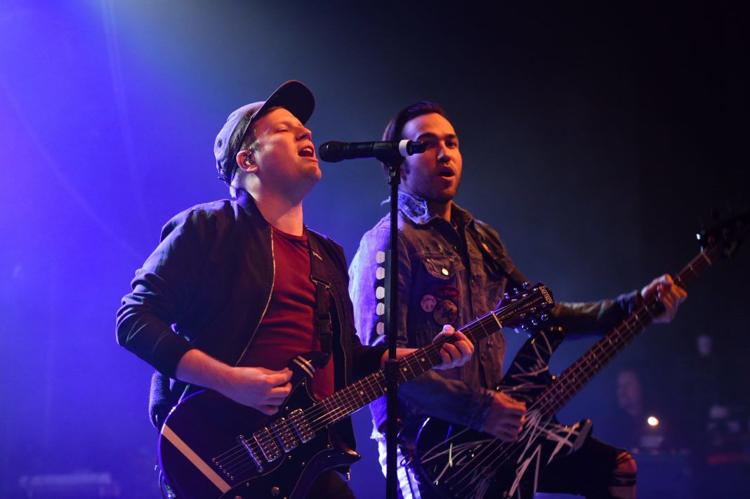 Fall Out Boy's 13-track album, "Believers Never Die (Volume Two)," boasts a selection of the band's greatest hits since their 2013 reunion, including "My Songs Know What You Did In The Dark (Light Em Up)," "Young Volcanoes," "Centuries" and more. The album does a fair job showcasing the band's work but fails to disguise how similar all of it sounds. Maybe it's the order of the songs or maybe it's the band itself, but I couldn't weather the whole thing.
Hayley Kiyoko's EP, "I'm Too Sensitive For This S***," is boring, but "demons," previously released Oct. 11, shines among the rest. In a batch of only three songs, it's not enough. 
On the boring note: "Up All Night" by Khalid was also released this weekend. 
Glass Animals' first release in three years, "Tokyo Drifting," a collaboration with Denzel Curry, is no match for their previous releases, but Curry's verse is absolute fire. Once he's on the track, the whole thing makes more sense, but there's no way I'll make it that far into the song again.
Overall, this week was boring, and with Coldplay releasing a new album next week, it's not looking much better.