Perhaps the music scene has been dry lately or maybe I just had a rough week, but New Music Friday awakened something chaotic in me that took me back to humid pool parties, chilly bonfires and the tan Buick LeSabre my mom drove in 2007.
Releases from Niall Horan, Camila Cabello and Halsey will replenish pop radio while those from lesser-known artists will keep the indie kids content for a while.
"Nice To Meet Ya," the jazzy single from Niall Horan, is a summer party song that missed its deadline. The One Direction sweetheart starts off strong, his gravelly voice well-complemented by a brassy backbeat. The simple melody gets old after a while, though, and never progresses to anything extraordinary – but don't get me wrong, the guy still gives me the warm fuzzies.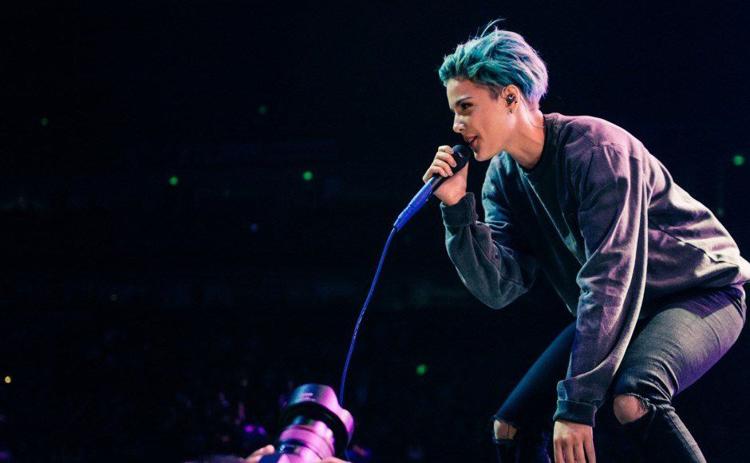 Camila Cabello's "Cry For Me" was catchy but forgettable. While it has all the components necessary to climb the charts, it just didn't do it for me. The physics-defying vocal range that made the Fifth Harmony veteran famous is held back by the fast tempo, and with an overdone rhyme scheme –– cry for me, die for me, lie for me –– the lyrics do not sustain themselves.
Halsey's "Clementine" cut deep in a way I never could have anticipated. I've never been huge on Halsey, but this intimately introspective tune made a fan out of me. Her rhythm is impressive, and her voice is the main attraction, allowing the lyrics to seep into your innermost layer of consciousness. "'Cause I don't need anyone / I don't need anyone / I just need everyone and then some." I felt that one.
"10,000 Hours" by Dan + Shay and Justin Bieber will blare at weddings for the next three years and then everyone will forget it ever existed. It isn't particularly bad, but it sounds like anything else I've heard through the Whataburger bathroom speakers, so you can imagine the emotional response it evoked. At the end of the day, I don't know if I would categorize this as country or pop, but it was a genre-transcending collaboration that never needed to happen.
James Blunt dropped "Champions," and as a devout "You're Beautiful" fan, I was eager to see what became of the singer-songwriter after 2004. It started out promising, with his calculated strumming and familiar voice having aged like fine wine. For a fleeting moment, I was somehow sure that everything would be okay. But when the chorus hit, it quickly became clear that Blunt had an identity crisis midway through writing this song, shedding his skin and morphing into something resembling Imagine Dragons.
The Avett Brothers pleasantly surprised me with "Tell The Truth." The gentle acoustics and breezy harmonies take you to a bonfire in your hometown, but that's about where the feel-good aspect ends. Scott and Seth Avett reflect on the loneliness that results from living to please everyone, crooning "I can make my mother, my father, my sister, my brother / My lover, my neighbor, my friends all happy / Give of myself whatever they ask / But without this single truth / It is only emptiness that I cast / A happiness that will not last."
Up next on the queue was "Hit the Back" by King Princess, which I was really excited about. I was starving before, but this sultry, coffee-shop-open-mic ballad is keeping me well-fed. Her beautifully raw musings slice to the bone like a love letter written with no intention of sending. "Well I'm a star but you're an icon / A dirty girl with lots of passion / Staring at my fingers while I talk to you / And I don't care if you degrade me / 'Cause after all, you are my safety / And everything you touch just feels like yours to me."
Bedroom pop newcomer Silver Sphere blew me away with "boys r dumb! duh!", a song I never asked for but will now never shut up about. With some unexplainable hypnotic power, Silver Sphere transports you to every party you've ever attended and leaves you there, trapping you in the gut-wrenching narrative of watching the person you love be in love with someone else. It's upbeat enough to dance to in your mirror, but sad enough to cry to on a midnight drive.
An honorable mention I cannot in good conscience leave out of the mix is Carly Rae Jepsen's cover of "Don't Speak" by No Doubt. Somehow, the song works perfectly for the "Call Me Maybe" singer – Jepsen gives it a raspiness that revives the spirit of mid-90s Gwen but doesn't copy her to a fault. The track has collected enough dust to be called "vintage," and it was a perfect pick for the Spotify Sessions studio.