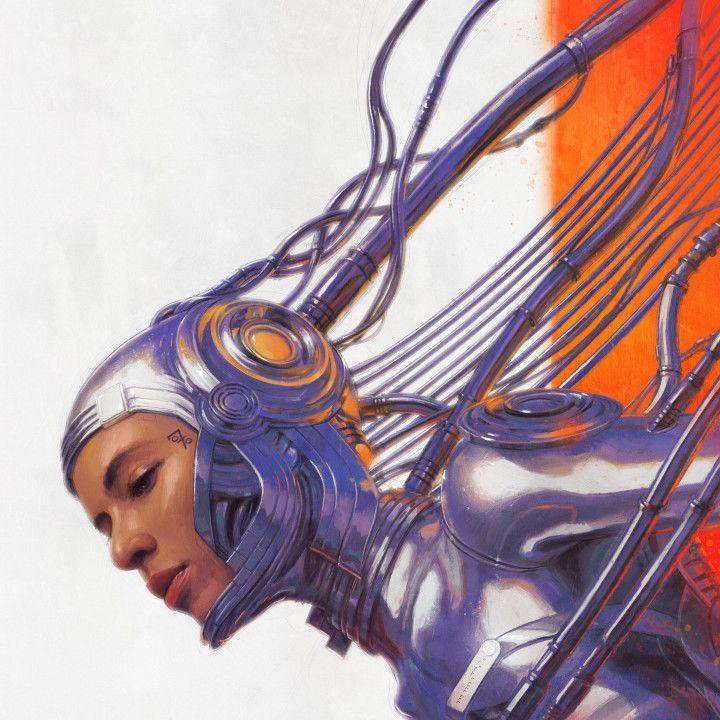 070 Shake released her debut album, "Modus Vivendi," on Jan. 16, less than a year after the release of her first EP, "Glitter," in March 2018.
The 14-track album offers a compelling look at 070 Shake, born Danielle Balbuena, a 22-year-old New Jersey native who has collaborated with Kanye West ("Ghost Town," "Violent Crimes"), Pusha T ("Santeria"), DJ Khaled ("Holy Mountain") and Marc E. Bassy ("Jump for X") since her 2015 debut.
070 Shake starts the album off with a showcase of her unique approach to hip hop, both on a vocal and stylistic front. A ballad at its core, "Don't Break The Silence" serves as a clean introduction to the album's theme of heartbreak and 070 Shake's unique voice.
From the gentle, dreaminess of "Don't Break The Silence" to the harsh dissonance of the second track, "Come Around," 070 Shake establishes her vocal and thematic range as well as her unique blend of experimental and traditional hip hop techniques early in the album.
The third track, "Morrow," released as a single in April 2019, carries the baton from 070 Shake's EP, "Glitter," through its offering of blunt commentary on suicide and mental health.
070 Shake offers a brief pause with a 17-second interlude, "It's Forever," a sample of the song by the same name by The Ebonys, before diving to "Rocketship" – a psychedelic easy-going bop that presents 070 Shake as a mainstream artist, though the rest of her tracks likely prove alien to mainstream audiences.
With the help of producer Dave Hamelin on nine of the album's tracks, including "Come Around," "Morrow" and "Rocketship," 070 Shake crafts a simple but compelling melody over a smooth instrumental on "Divorce."
"The Pines," the album's seventh track, makes another attempt at bringing 070 Shake into the mainstream with a strong beat guiding an homage to Nirvana's cover of "Where Did You Sleep Last Night" that brings enough of 070 Shake's flair to keep it distinguishable from its references.
The album's eighth track, "Guilty Conscience," released as a single in January, pairs emotional lyrics about a cheating partner with a reverb-heavy production that makes the track feel like a victory lap.
While "Rocketship" reads more as a commentary on drug use, with 070 Shake craving a rush "like the tree need the sun," "Microdosing" relates the theme to her tumultuous relationship.
"Nice To Have," released as a single in April 2019, approaches love from a more positive angle than the previous tracks, with 070 Shake admitting that having someone around can be nice.
This marks a stark contrast from "Microdosing" and "Divorce," where lyrics like "Just want hate, we went haywire" and "Me and you, we were one. That was once but now we're two" underline 070 Shake's conflicted view of the subject.
Continuing with a strong emphasis on lyrics and reverb, the 11th track, "Under The Moon," sees more references to drug use as 070 Shake takes on the town with a mission "to get high," but 070 Shake's emotional delivery injects a manic energy that darkens the vibe.
Producer Dom $olo, who has previously worked with Sia ("Reaper") and Kanye West ("I'm In It"), worked with 070 Shake on "Daydreamin": a bop that pulls no punches with 070 Shake even roasting herself with lyrics like "Like my ends, baby girl, we need to split up."
The album's penultimate track, "Terminal B," shows 070 Shake reeling as she struggles to move on romantically, eventually accepting that everyone will die and "really nobody's safe here" before finishing strong with "Flight319," where she overlays space-age themes previously seen on "Rocketship" with a stern delivery, empowered by even more confidence than before.
070 Shake's debut album "Modus Vivendi" is an experimental body of work with a strong identity, formed largely by 070 Shake's devotion to tackling tough issues in her lyrics and by the album's easy blend of mainstream and innovative production.