In the midst of the near-freezing temperatures, Friday's new releases warmed, while others should have been left out in the cold.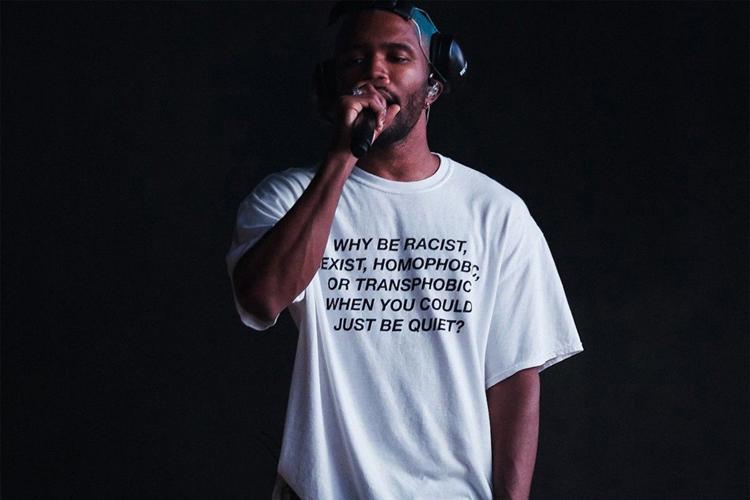 This week's releases consist of a pretty large amount of love songs. Some deal with breaking up and overcoming heartbreak, while others explore the excitement and uncertainty of a flourishing relationship. Usually I would be annoyed by the large amount of love songs, but right now, I enjoy the thought of being cozy with someone because it feels like I'm in a freezer every time I go outside.
"In My Room," Frank Ocean's newest single, started off slow, and I really wasn't sure where it was going. The haunting intro felt almost "Stranger Things"-inspired with the instrumentals it used. Before Ocean started singing, the song felt one-dimensional, but after the introduction of his vocals, the added depth was obvious. And it got better the more I listened. The beat is great and easy to bop to, and I feel like Ocean's music always has a good bassline.
The song is sad because it sounds like an ode to a breakup, but it's a good one to listen to if you're really going through it.
I couldn't get past how much the intro to "Push My Luck" by The Chainsmokers sounds like "A-Team" by Ed Sheeran, but it's almost identical. Similar to "In My Room," this song got catchier and more interesting as it went on. The beat picks up, and the synthesizers get stronger. I usually don't even like The Chainsmokers, but this song doesn't feel like the rest of their music to me.
"Push My Luck" has more substance than most of their other songs, like the extremely overplayed "Closer." "Push My Luck" has lyrics that invoke some mid-cuffing-season longing, such as "I think I might push my luck with you / Does another night feel alright to you?"
"Cyber Sex," one of the songs from Doja Cat's sophomore album "Hot Pink," feels shallow and mainstream. The beat is boring and repetitive, and the lyrics don't really do anything special for me because they talk about camera sex and truly nothing else. 
It doesn't stack up to her single, "MOOO!" and I was really hoping it would. It's too bad, but now I don't feel like defending her album against the angry Nicki Minaj fans who say Doja Cat is copying her.
On a lighter note, Meghan Trainor released a new song, "Workin' On It," with Sasha Sloan and Lennon Stella. A friend of mine recently introduced me to Lennon Stella, and I was hooked pretty fast to the song when I saw she is featured on this track, even though I'm not the biggest fan of Trainor.
This song is really sweet, especially for people who are overcoming insecurities and embracing themselves. It could be a cliche, but I like to see music that deviates from the usual obsession with sex and drugs (not that I don't like that music too). This one is good if you need some encouragement, with lyrics like "You say I'm beautiful / And I say you're full of it / Nothing personal / I'm still not used to this / But I'm workin' on, workin' on it."
The new release "CAN YOU HEAR ME NOW?" is definitely a Bishop Briggs song. This is one of 10 songs from her sophomore album, "Champion." Her voice doesn't change much from song to song, but Briggs is a talented vocalist. For people who are used to her music, this song will be great as it has that same scream-at-you tone that Briggs usually employs. It tells the story of unrequited love and the disparity between two partners, and that's a heavy theme. Listen at your own risk.
"Everyday Life" by Coldplay opens with what feels like a really long Windows start-up theme. This song has the same subtle orchestral hints, like little violin notes in the background, that are present in a lot of their other songs. But it's actually a pretty nice little ditty. It's a great relaxing song for an emotional car ride. 
With lyrics like, "'Cause everyone hurts / Everyone cries / Everyone tells each other all kinds of lies / Everyone falls / Everybody dreams and doubts / Got to keep dancing when the lights go out," the song makes you feel in touch with your own reality and humanity.
Some songs that deserve mentioning include "Run Through Walls" by The Script and "sad day," a new song from FKA twigs' sophomore album, "Magdalene," because they truly made me feel something when I listened.