Fayetteville Animal Services will offer puppy grams, where an adoptable dog will come to the recipient's workplace or house for 10 minutes of playtime on Feb. 13 and Valentine's Day.
The puppy grams also include one long-stem rose and a card. Fayetteville Animal Services suggest a $30 donation for each puppy gram, which will go toward purchasing dog treats, toys and cleaning supplies.
Ryan Gutierrez, who has been a shelter attendant at Fayetteville Animal Services for the last three years, said that dogs with high stress levels enjoy leaving the shelter and the puppy grams are a good way to do so.
"It's a stress reliever for the dog, and it can be a great stress reliever for the person," Gutierrez said.
Nine people have reserved time slots as of Jan. 27. Customers must be within Fayetteville city limits and can request a large or small dog.
There are 21 dogs available for adoption at Fayetteville Animal Services as of Jan. 27. The shelter has space for 22 dogs.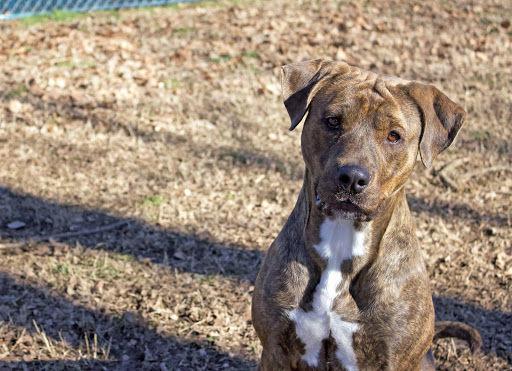 "I've been here three years and we're rarely full," Gutierrez said. "When we are, the public usually responds well."
Fayetteville Animal Services usually has more dogs in their care during the spring or summer, Gutierrez said. On average, dogs at the shelter are adopted in 2-3 weeks.
Those interested in purchasing a puppy gram can call Fayetteville Animal Services and schedule a time slot anywhere from 8:30 a.m.- 4:45 p.m. on Feb. 13 or 14.