Energetic synths and poetic lyrics lend themselves to the youthful nostalgia and romantic themes found in "Pony," Rex Orange County's third studio album, released Oct. 25.
Holding true to the playful lyricism Rex Orange County is known for, "Pony" proves simple yet witty throughout its 10 tracks, describing relatable feelings of infatuation and the nostalgia of growing up.
"10/10," the first track off the album, makes me want to build a house, light a fire and frame a picture with the husband I don't have. With cartoon-character-esque vocals that evoked nostalgia and video-game-inspired techno beats that pumped me up, I couldn't help but hear themes of my childhood throughout the song.
As young adults, we often find ourselves insecure during periods of self discovery. Rex Orange County explores this concept in "Always," wherein he promotes self acceptance through lyrics like, "But until somebody sits me down / And tells me that I'm different now / I'll always be the way I always am."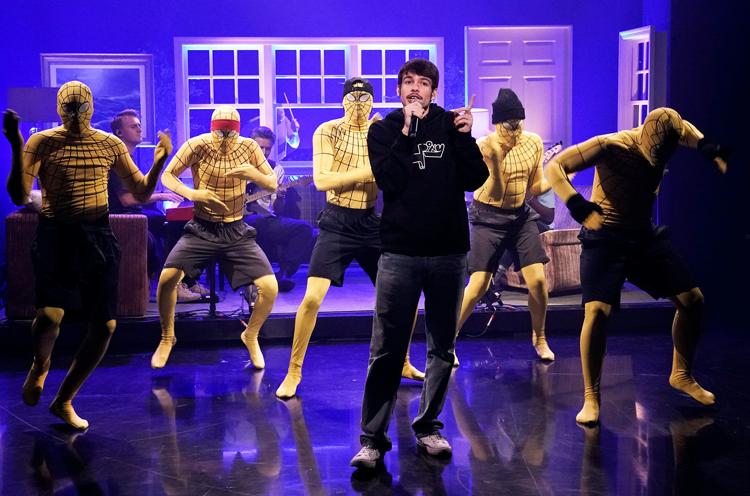 The album's third track, "Laser Lights," felt lackluster, with monotone vocals and oddly placed breaks throughout the music. I did, however, appreciate the use of horns and piano in the second movement of the song.
"Face to Face" is an upbeat track with lyrics that inspire memories of driving with friends during the fall my freshman year. "I wish I could be with her instead / Let me return for the night shift / I miss her like she's my only friend."
The album's fifth song, "Stressed Out," is the album's gray cloud. With a melancholy guitar cast behind lyrics about feeling unnoticed by others, the song makes you reflect on how you're being treated by the people around you.
Shockingly, the height of immaturity on "Pony," "Never Had the Balls," redeems itself with a catchy, fast-paced rhythm and isn't weighed down by the lyrics describing youthful crushes.
I couldn't help but ugly cry to "Pluto Projector," a track that is entirely too real and relatable to listen to for the first time in public. Listening to this song was like watching a romantic comedy, with lyrics about being in love with your forever. "This right here feels like a honeymoon / When you say my name / Nothing's changed."
Rex Orange County feels happier than ever in "Every Way" and "It Gets Better," both obvious love letters to his current girlfriend of four years, Thea Morgan-Murrel. These tracks are a dramatic shift from the sorrowful musings of his debut album, where we hear lyrics about "crying for hours" and "sitting down in the shower" in "A Song About Being Sad."
The lyrics in the last track on the album, "It's Not the Same Anymore," remind me of the home I grew up in and the carelessness I got away with as a child. I hear this theme most in the lyrics "It's not the same anymore, I lost the joy in my face, my life was simple before."
The song's upbeat pace and unique incorporation of horns juxtapose themselves against its subject matter of exhaustion and burnout, with lyrics "It's only four o'clock and still / It's been a long day / I just wanna hit the hay."
I personally felt the intention of "It's Not the Same Anymore" was to artistically describe Rex Orange County's transition from youth to adulthood.
My biggest takeaway from "Pony" was its lyricism, much like Rex Orange County's previous albums "Bcos U will Never B Free" and "Apricot Princess." He uses his experiences of feeling lonely and falling in love to make listeners want to cuddle up by a fire at home or roll the windows down in the car. All in all, this album will be a favorite of mine for a while.