A feeling of peace washed over her as she stood surrounded by 43 competitors from across the state, awaiting the results. Even after five years of competing, Darynne Dahlem still wasn't prepared for the judges to declare her the winner of the 2019 Miss Arkansas pageant June 15.
"All of a sudden you get crowned, and it's just like, gone," Dahlem said. "Any thought process that I had had about that moment didn't measure up to what it actually was. It was just amazing."
During her time as Miss Arkansas, Dahlem hopes to spread her personal platform "Know Who You Are," which strives to teach young people that they have a purpose and self-worth and capable of resisting peer pressure. Dahlem chose this as her platform because she thinks peer pressure can lead people to use drugs and struggle with addiction. 
Seeing family members and fellow students struggle with addiction to opioids and alcohol led Dahlem to choose this platform because, oftentimes, their addictions began with peer pressure. 
In 2017 Arkansas physicians wrote 105.4 opioid prescriptions for every 100 people in the state, more than double the national average of 58.7 per 100, according to the National Institute on Drug Abuse.
For Dahlem, her platform is not just a way to show off in pageants, but something she truly cares about and would promote even if she was not Miss Arkanasas, she said.
In fact, despite five years of competing for Miss Arkansas, Dahlem, a Greenwood native, was not always so thrilled to be involved in pageants, she said. Her mother signed her up for Miss Western Arkansas' Outstanding Teen pageant when she was 13 years old.
"I hated it and swore up and down I was never gonna do another pageant as long as I lived, because I had really bad stage fright," Dahlem said. "I'd stand up there and just shake."
Dahlem was terrified of singing in front of an audience during the talent portion and was self-conscious of her body, she said. She avoided pageants for years until she decided to give them another try, entering Miss Arkansas for the first time as an 18-year-old high school senior and managing to conquer her stage fright and enjoy the competition.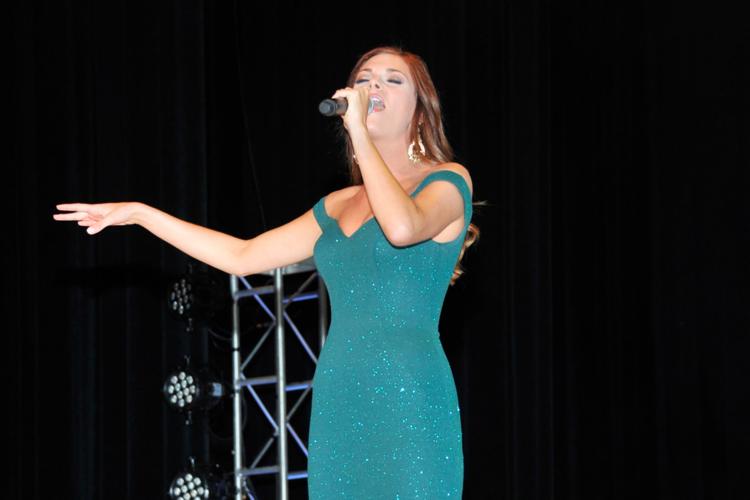 While earning her honors bachelor's degree in animal science at the UofA, Dahlem had to balance competing in pageants with studying and extracurricular activities, she said. Dahlem was a UATV anchor, the vice chair of the Honors Student Board and an Associated Student Government senator for the Dale Bumpers College of Agricultural, Food and Life Sciences.
Dahlem thinks the trick to balancing her school, work and pageants was enjoying what she did, she said. The positions always felt more like her passion than work, even with all of the energy and time she has put into them.
Dahlem plans to return to the UofA for medical school, making use of some of the $94,000 of scholarships she won while competing in Miss Arkansas the past five years, she said. First, she will spend a year traveling around Arkansas to spread her platform "Know Who You Are" and promoting the Children's Miracle Network Hospitals, a group of hospitals that raise money to provide free treatment for children.
After her time touring Arkansas, Dahlem will compete in the 2020 Miss America pageant, which is usually in September thought this year's date has not been set.
Dahlem is excited to compete, but she is not very worried about the outcome, she said. Although being Miss America would be a once-in-a-lifetime opportunity, Dahlem would be honored to come home just as Miss Arkansas, she said. 
"If that's the worst-case scenario, I've got a pretty great life right now," Dahlem said. "It's kind of a win-win situation."