We are living in wild times. The coronavirus pandemic has altered much of our normal daily routines. Classes have been moved online, dine-in restaurants are cutting services besides takeout and delivery, gyms are closed (did we really use those anyway?) and we have been advised to practice social distancing in an attempt to slow the effects of this pandemic.
To make the cabin fever even worse, theater chains across the country, such as AMC, Alamo Drafthouse and Regal Cinemas, closed their doors for the next several weeks. Studios have indefinitely postponed the releases of upcoming big-budget movies like "Mulan," "Black Widow," "A Quiet Place: Part II," "Fast and Furious 9" and "James Bond: No Time to Die." It is kind of hard to be a film critic –– or a movie fan in general –– right now.
Still, we are living in the golden age of streaming, and hope for curing boredom can be found in at least one place: all those movies and TV shows we have been meaning to catch up on. While we may be stuck inside for the foreseeable future, The Arkansas Traveler has you covered with all the film and TV suggestions you will need to carry you through your semester at home.
Current Theatrical Releases Streaming Early
Because the coronavirus situation escalated so quickly, several recent theater releases got lost in the shuffle. It is a shame really, because there were several very good movies that never got the chance to shine, and will likely be considered box office busts.
Thankfully, we at home will not have to miss out. Several of these theatrical releases are coming straight to streaming-on-demand, way ahead of schedule. As of now, here are some top suggestions:
"The Invisible Man"
This horror-thriller movie impressed audiences and critics alike when it debuted in theaters Feb. 28. Starring Elizabeth Moss as a woman convinced her boyfriend is haunting her from the dead, this movie is everything you did not know you needed for the start of a months-long movie marathon. It is spooky, slick, suspenseful and all-around entertaining. We are lucky to have this film available to us in our own living rooms. ($19.99 for a 48-hour rental on iTunes, Amazon, YouTube and other video-on-demand services)
"Onward"
Probably the biggest theatrical tragedy to result from the coronavirus shut-down is that Pixar's latest animated adventure got caught in the crossfire. After only two weeks in theaters, the movie came just before everything started shutting down, and hardly had a chance. Disney is sending this gem to video-on-demand for rental now, and by April 3 it should be streaming on Disney+. Do not miss this one: It is the perfect magical escape, and one of Pixar's best ($19.99 on video-on-demand until it hits Disney+).
"Trolls: World Tour"
Universal made the bold choice to send its latest animated sequel straight to digital, rather than try and find a delayed release date. While it remains to be seen whether this will be a financially smart decision, fans of animation can rejoice regardless. This high-profile follow-up to 2016's Tolls is sure to please kids, families and anyone looking for an uplifting sing-along during this uncertain time. (Available to rent on its would-be theatrical release date, April 10).
"The Hunt"
The satirical thriller has been controversial from the get-go. Its original 2019 release date was pushed after it was deemed inappropriate in light of a pair of mass shootings, and now it has been yanked once again because of the coronavirus. Audiences can now decide for themselves from the comfort of their own homes. ($19.99 for a video-on-demand 48-hour rental).
"Birds of Prey"
This cheeky superhero flick was released back in February, but it is hitting video-on-demand early so that everyone who missed it in theaters can enjoy Harley Quinn's quips and the colorful DC Universe. (Available to buy for $19.99, and available to rent in April).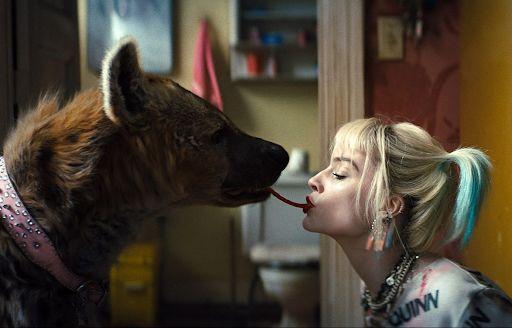 Disney+
Millions of viewers will likely turn to Disney+ for some classic family-friendly escapism. The new service has got everything from your favorite cartoon classics, to Disney Channel nostalgia-fests to brand new content from the Star Wars universe. Whatever you are looking for, Disney+ will ensure you are thoroughly delighted (and entertained). Here is a sampling of the streaming service's magical offerings:
"Frozen II"
"Star Wars: The Rise of Skywalker"
"Avatar"
"The Simpsons"
Most Marvel Cinematic Universe films ("Avengers Endgame," "Black Panther")
Most Disney Animated Classics ("The Lion King," "Cinderella," "Beauty and the Beast")
Most Pixar Films ("Finding Nemo," "Monsters, Inc.," "The Good Dinosaur")
Disney Channel Classics ("That's So Raven," "Hannah Montana," "Lizzie McGuire")
Hulu
This service, while not as rich in content as its peers, is a great go-to for binge-worthy dramas and some impressive recent theatrical releases. Whether you want to binge the three suspenseful seasons of "The Handmaid's Tale" or catch the all-new drama "Little Fires Everywhere" with Reese Witherspoon and Kerry Washington, Hulu has you covered. Here are some of our favorite movies and shows available to stream:
"Little Fires Everywhere"
"A Quiet Place"
"Pet Sematary"
"The Handmaid's Tale"
"This is Us"
"RuPaul's Drag Race" (Seasons 1-6)
Netflix
Netflix is the granddaddy of streaming platforms, and for good reason. It has got dozens of classic TV seasons to binge (looking at you "Parks and Recreation," "Gilmore Girls" and "The Office"), but it also has a ton of original content that many are dying to catch up on. You really cannot run out of options when it comes to Netflix, so while you are stuck at home, why not chill for a while and see what it has got to offer? Here are our top picks:
"Locke & Key"
"Pandemic"
"To All the Boys: P.S. I Still Love You"
"Marriage Story"
"Bird Box"
"The Irishman"
"Spider-Man: Into the Spiderverse"
"Roma"
"Love is Blind"
"2012"
Amazon Prime Video
If you have not caught up on Mrs. Maisel's adventures or Jack Ryan's heroic exploits, now is the time to do it. Amazon Prime Video has a variety of excellent content to offer subscribers, including several great original movies and shows. In addition to these shows, viewers can catch up on some of the most exciting new movies, including Amazon-produced critical darlings such as "Honey Boy" and "Midsommar." Check out our prime recommendations:
"The Marvelous Mrs. Maisel" (Seasons 1-3)
"Jack Ryan" (Seasons 1-2)
"Parks and Recreation"
"The Avengers" (2012)
"Late Night"
"Hereditary"
"Honey Boy"
"Midsommar"