The 92nd Oscars aired Sunday to bring closure to cinematic achievement in 2019. The telecast, as it often is, was full of surprises for audiences. Thankfully, however, the Academy managed to yield unpredictability for the right reasons (for the most part).
The culmination of awards season is always interesting for one reason or another. In recent years, though, buzz surrounding the iconic ceremony hasn't always been generated for reasons the Academy probably imagined.
From events like the infamous #OscarsSoWhite campaign to the shocking Best Picture mix-up of 2017, to last year's Kevin Hart controversy, which pushed the ceremony forward without a host – it's easy to see why the Academy Awards have been somewhat turbulent the last decade or so.
Declining ratings for the telecast and disapproval of many selections for Best Picture pay testament to this (Sorry, "Green Book").
With Sunday's Academy Awards show drawing an average of 23.6 million viewers, viewership has decreased compared to 2019 Academy Awards' 29.6 million viewers.
Fortunately, the 2020 Oscars, which didn't necessarily repair the ratings damage problem, at least offered what many of us were searching for: an entertaining show that rewards deserving films.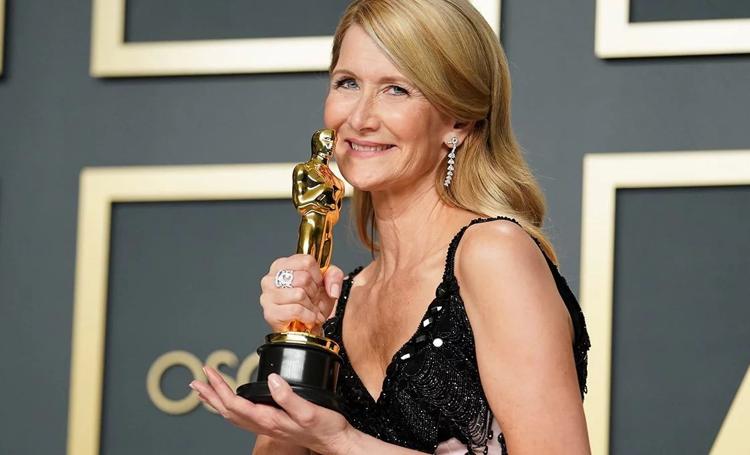 Of course, not every trophy The Academy handed out was a shock to the system. Going in, there were a few top prizes for which the industry had a solid idea of the results. For instance, in the supporting categories, it was pretty clear from the start that Laura Dern would win for her marvelous work in "Marriage Story" and Brad Pitt would take home the gold for his turn in "Once Upon a Time in Hollywood."
Moreover, Joaquin Phoenix's win for his portrayal of Arthur Curry in "Joker" came as no astonishment.
Still, it became clear from the beginning of the ceremony that we weren't going to have to sit through the monotony of years past, where the same one or two movies take home the majority of the awards – a situation many thought we might be entering into with "1917" this year.
The awarding process actually seemed fairly democratic this time around, with prizes handed out across the worthy spectrum of nominated films: Best Original Score for "Joker"; Costume Design for "Little Women"; Visual Effects for "1917"; Production Design for "Once Upon a Time in Hollywood"; Editing for "Ford V Ferrari." I myself was especially pleased by Taika Waititi's win for Adapted Screenplay in honor of "Jojo Rabbit."
Things really got interesting when it came time to announce the winner for Best Director. The assumed honoree was Sam Mendes, the helmer of "1917," for his championing of the one-shot gimmick. Extraordinarily, he lost to "Parasite" director Bong Joon-ho in a surprising (but not entirely unsatisfying) upset.
At this point, "Parasite" had already taken home three awards, which is more than most were probably expecting this South Korean psychological thriller to garner. So, when it came time to reveal the evening's top prize, Best Picture, it would have been fair to assume that the film had done what it came to do. Particularly considering that the year's top contender, "1917," had thus far only secured wins in two technical categories.
When Jane Fonda read the name of the winning film, all of those assumptions would prove to be wrong.
That's because "Parasite" is 2020's Academy Award winner for Best Picture.
This win is surprising and exciting on a multitude of levels. Aside from being the first non-English language film to secure the top accolade, it represents true progress in the way that last year's regressive pick, "Green Book," did not. "Parasite" is not the safe bet that a win for "1917" or even "Once Upon a Time in Hollywood" would have been. It's a uniquely powerful, strange movie that deserves recognition and attention, especially considering that it's probably one of the lesser-known films on the ballot.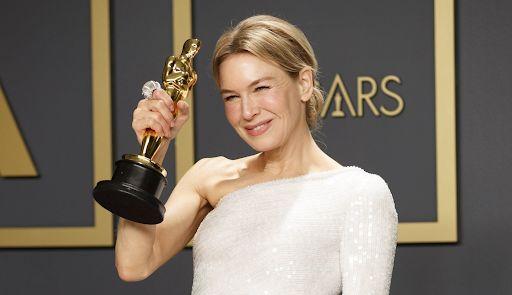 Whether or not viewers were pleased by the list of winners, this year's Oscars telecast was pleasing in a way many recent shows haven't been. While I can't speak for the declining ratings, the hostless template to me seems to be keeping the show sharper, fresher and more entertaining than ever.
Janelle Monae's opening performance alongside Billy Porter was nothing short of electric, and that momentum hardly slowed down throughout the night.
Musical numbers by Billie Eilish and Idina Menzel kept the creative juices flowing. There were also some truly bizarre gags, which seem to point to the producers' efforts to keep the show lively, and even these were welcome diversions.
The two comedic highlights in my eyes were Maya Rudolph and Kristen Wiigs' presentation and the moment James Corden and Rebel Wilson walked in full catsuits to poke fun at their own disastrous foray into cinema with Cats at the end of 2019 (way to make lemonade out of a giant lemon, guys).
Overall, I respected this year's Oscars significantly more than I have in years past. This is not only because I felt it was more exciting to watch this time around, but because the Academy's selection of winners seemed to actually reward a variety of movies for doing great work and pushing the envelope in Hollywood.
I feel tired of seeing the same kinds of movies take home all of the prizes as much as audiences are tired of seeing the same type of person win every award. Finally, risk taking was awarded in a major way
The ratings may not be where they need to be, but as far as I'm concerned, the 2020 Oscars were a step in the right direction.