On an otherwise unpredictable day, she finds the notification comforting: "Try to prioritize sweetness as the starting point of all your relationships." Hoping for direction and clarity, Madison O'Neill opens the Co–Star app, which tells her she has power in sex and love but trouble with thinking and creativity.
O'Neill, a sophomore, uses Co–Star to see how the orbit of Venus can determine how compatible she is with friends and romantic partners.
"Another person who has a Virgo in Venus would match well with me because our tendencies for how we like to be loved and how our love languages are meld well together," O'Neill said.
When users create a Co–Star account, they must enter the city they were born in, as well as the exact date and time they were born in order to know the position of the planets and stars. The app gives a user a daily horoscope reading with six categories: thinking and creativity, social life, spirituality, self, work and sex and love.
The app uses specific birth times and places, or natal charts, to create horoscopes for users, according to Co–Star. A natal chart indicates character traits, hidden desires, behavioral tendencies and possible directions that someone's life might take.
Co–Star compares seven different areas of astrology: philosophies of life, senses of responsibility, basic identities, moods and emotions, intellect and communication, love and pleasure and sex and agression.
Though O'Neill does not base all of her interactions with others around their signs, she thinks it is a fun conversation starter.
"I was very curious about myself and other people and how to connect," O'Neill said.
Users can add friends through the app and receive personalized compatibility updates with each person they add. O'Neill likes how user-friendly the app is, and how easy it is for her and her friends to check how compatible they are based on their birth charts, she said.
Anna Mckay, a junior, uses the app as a fun way to understand her own astrological sign, she said. Though she does not agree with everything it tells her about her personality, she still enjoys using it.
"I think there's a little bit of truth behind it," Mckay said. "If you follow it closely, you can almost always find a part of your day that it applies to."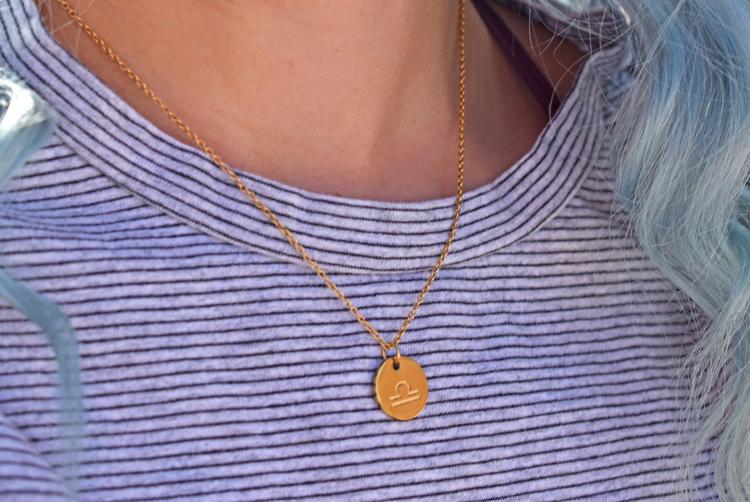 Mckay likes to get updates from Co–star and see how they line up with the real trajectory of her day, she said.
Mckay and her boyfriend of one year are both Sagittarians, which means that they are compatible in sex and love on Co-Star, she said.
Samantha Wijeweera, a senior, enjoys reading the daily notifications she receives from the app even though she thinks they are not often accurate to her life, she said.
"Sometimes if it's interesting or seems off, I'll click on it and open the app and look at what's happening," Wijeweera said.
Wijeweera's uses the compatibility feature of the app more than any other feature, she said.
"I really like that because it shows you the different aspects of what you're compatible in and I also like how it doesn't just show you your main sign," Wijeweera said. "Like, it shows you your sun, your moon, your rising and it shows you all the different houses that you have and what planets they align with."
Wijeweera thinks the compatibility aspect of the app is one of the more accurate parts.
"All of my friends that I have here in college - also some at home too - they all have it because I think it's fun to just see," Wijeweera said. "I don't necessarily think that the daily things are that realistic but whenever i'm looking at the compatibility it does make a lot of sense."
Nathanael Davis contributed to this report.