Northwest Arkansas Children's Shelter officials are opening a charter elementary school in August for children who have experienced physical or sexual abuse, neglect and abandonment.
NWACS officials developed Hope Academy of Northwest Arkansas to help kids who have experienced trauma and offer support to their parents, said Jake Gibbs, the education director at the shelter and principal of the school. The academy will offer kindergarten through third grade and will be tuition-free.
"Our goal for opening the school is to acknowledge the reality that trauma plays such a big part of so many people's lives and work on continuing to solve that problem," Gibbs said. "Over the course of a few years, depending on the individual, our hope is that they'll be able to mainstream back into a public school setting."
The deadline to enroll is Feb. 14, and enrollment is need-based, Gibbs said. There will be 40 students enrolled in Hope Academy when it opens, with one teacher and two paraprofessionals per class.
Paraprofessionals are classroom assistants that help with academics, social and emotional support, Gibbs said. They must receive certification through a test or show that they have 60 hours of college credit.
Trauma changes the wiring in a child's brain, so it can affect their behavior in class, Gibbs said. Officials want to use their skills to help children transition back into a public school setting.
Rick Brazile, the interim executive director at the shelter, is excited to help more children, he said. He hopes the academy will allow students to grow emotionally and address their needs.
"I think that lives really are being changed here, and I think we have the ability to change lives in the school," Brazile said. "We saw how much we were able to help kids in our existing school, and we wanted to be able to extend hope to kids."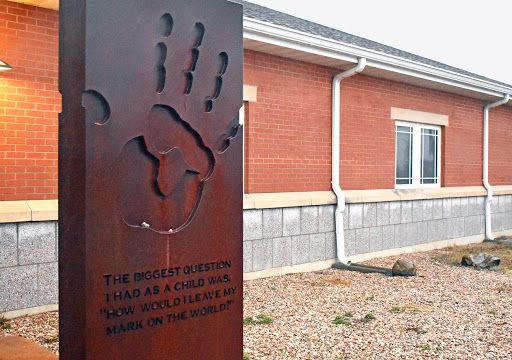 The children's shelter offers an on-site school for kids aged preschool through high school, which is different than the academy, according to the NWACS. Officials partnered with Bentonville Public Schools in 1998 to provide individualized educational services.
When the Little Rock Department of Human Services removes children from their homes because of abuse or neglect, they are taken to NWACS, Gibbs said. Officials at the on-site school work with the kids, who typically stay for 45 to 90 days, to keep them on track.
Brazile thinks the on-site school led to the creation of Hope Academy, he said. The school is capped at fifth grade because that is when officials think they can make the most impact.
"We believe that in order to really do the most good, the earlier you can start working with a child in these issues, the more success you're going to have," Brazile said. "We want to make sure that we get this right because we believe it can be a model school."
NWACS officials started developing ideas to expand in fall 2018, and in April 2019, they applied for a charter school, which is an independently-operated public school.
There are three charter schools in NWA, according to the Division of Elementary and Secondary Education.
"We started talking about what we could do to diversify our skillset that we've honed over the last 25 years as an organization," Gibbs said. "We really want to be a place where not only are we supporting the kids, but we are also supporting the families and taking a holistic approach."
NWACS is a private, nonprofit organization that provides a safe place for children in crisis, according to the shelter. Community leaders created the organization in 1991 and have helped more than 10,000 children.