When Emily Myers, a sophomore, joined the Razorback Marching Band's trumpet section last year, she found the earplugs given to her difficult to wear, prompting her to find a solution.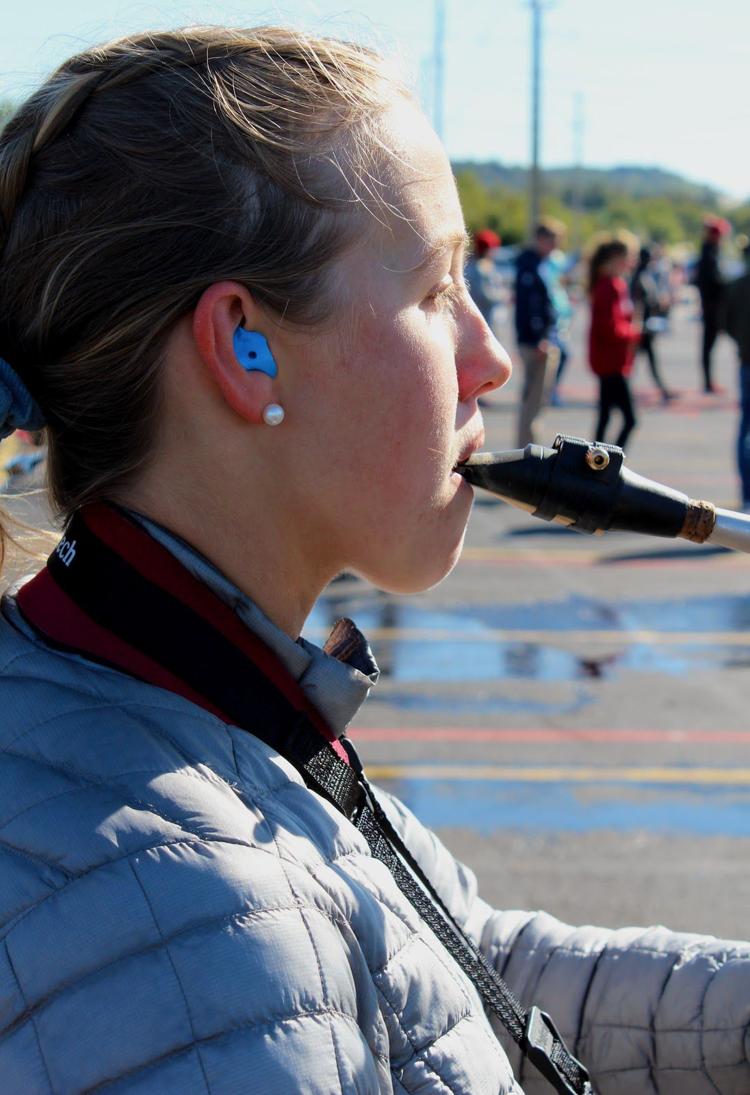 To help prevent hearing loss, Myers started work in July on custom-made earplugs for band members with the help of her mentor Margie Gilbertson, an on-campus audiologist. Myers is majoring in communication sciences and disorders with the goal of also becoming an audiologist, The two sent a survey to band members about their use of ear protection and found that many rarely or never wore earplugs. 
"People find them really uncomfortable because they don't fit for everybody, and they affect the sound a lot," Myers said. "It makes you feel like you're almost underwater."
Alexa Peterson, a section leader and trumpet player in the Razorback Marching Band, did not wear the provided ear plugs because they did not fit her ears correctly, she said. 
"With some of the average, everyday ones you can buy, you can't hear yourself playing, which is really important when you're in the band," Peterson said. 
Peterson is one of the first 15 band members to have a pair of Myers's earplugs, made by taking impressions of each ear to create custom-fit earplugs in the participant's choice of color, Myers said.
When Peterson first used her new pink earplugs during indoor rehearsal, "it was a total game-changer," she said.
"It was so quiet. It was almost like I was just listening to music in my headphones as opposed to being in a room surrounded by drums and instruments," Peterson said. 
Before taking the impressions, Myers performed otoacoustic emissions tests to evaluate the musicians' hearing ability, she said. To make the earplugs, Myers used silicon, filters, turbines and cases, purchased using a $2,250 grant from the Honors College.
"With Emily's (earplugs), you can hear what you sound like as well as other people around you," Peterson said.
Tyler Osterman, who also opted for the pink earplugs, said he has started noticing some signs of hearing loss as a drum major in the marching band.
Osterman said that he did not wear any hearing protection when he played in his high school band, which was smaller and quieter than the Razorback Marching Band. 
Since he has been in the Razorback Marching Band, Osterman has worn different over-the-counter hearing protection, he said. 
"I really enjoyed the switch to custom-made earplugs," Osterman said. "I find it more comfortable."
Myers plans on making earplugs for 40 of the 350 band members by the last football game Oct. 29, she said.
''The marching band is getting bigger and louder. This is a big deal," Myers said. "A lot of young people around the world are facing loud sounds because they love it, so let's keep them safe while they are having fun."
Editor-in-Chief Chase Reavis contributed to this report.