Two weeks after Chase Reel was killed in an attempted burglary, the former UA student's loved ones are reflecting on Reel's life and the lessons it taught them about love, loyalty, heroism and gratitude.
The UA junior died of a gunshot wound early Oct. 3, after Fayetteville local Travis Trustin allegedly broke into Reel's West Cornerstone Place home, attempted to rob a roommate at gunpoint, and shot Reel. Fayetteville Police officers arrested Trustin after arriving at the scene to find Reel's friends holding him down, said Fayetteville Police Sgt. Anthony Murphy.
He faces charges of capital murder, aggravated residential burglary, kidnapping, and second-degree escape.
Jake Hogue, a junior, said he was the victim Trustin reportedly held at gunpoint, and that he owes his life to Reel. Hogue said Reel, upon seeing the situation, retrieved a shotgun from his bedroom and confronted the alleged burglar, giving Hogue and others the chance to tackle Trustin, but resulting in Reel's death. Hogue considers his former roommate, Sigma Chi brother and best friend to be a real-life hero.
"He took the bullet, and that gave me the opportunity to take down the gunman and disarm him," Hogue said. "All I have to show for it is I just got barely grazed by a bullet on my thumb. But he was the only one who had come home, seen that I was in trouble, and came into the house to try to help me."
Sarah Peel, Reel's mother, said the bravery he showed in his final moments was characteristic of her son, who had always been one to stand up to bullies and protect the underdogs. Reel was a fiercely loyal friend who was always there for the people he loved, Peel said.
"Of course the way he died was impossible to comprehend for a minute, because it just made no sense," Peel said. "But the part that definitely made sense was that he was not having any of it. That doesn't surprise me at all. I'm sure someone holding a gun to his friend's head had him beyond livid."
Peel said Reel was a caring person who loved kids, animals, his family and his friends, and hated animosity and impoliteness. She said the estimated 650 people who attended Reel's funeral Oct. 9 – including his entire Sigma Chi pledge class – were a testament to how widely loved and admired Reel was.
Hogue, who was friends with Reel since high school, said his outgoing personality charmed everyone he met. He never knew Reel to have an enemy. His favorite memories of Reel are his intense love of golf, fishing and other competitive activities, and the way he could turn any stranger into a friend.
"One time we were tailgating at the RV park in Fayetteville, and we heard that (professional golfer) John Daly's RV was right next to us," Hogue said. "And Chase was a big, big golfer. He loved playing golf. So he decided to go knock on the door of John Daly's RV, and John Daly invited us in, and we hung out. I've got a picture of Chase holding John Daly's guitar."
Jake Stringer, a junior, was friends with Reel from fifth grade until his death, and was his freshman year roommate and Sigma Chi brother. Stringer said Reel was full of life, always on the go, and constantly making those around him smile. He thinks Reel would want to be remembered as an active person who never laid around and always stood his ground, even to his last breath.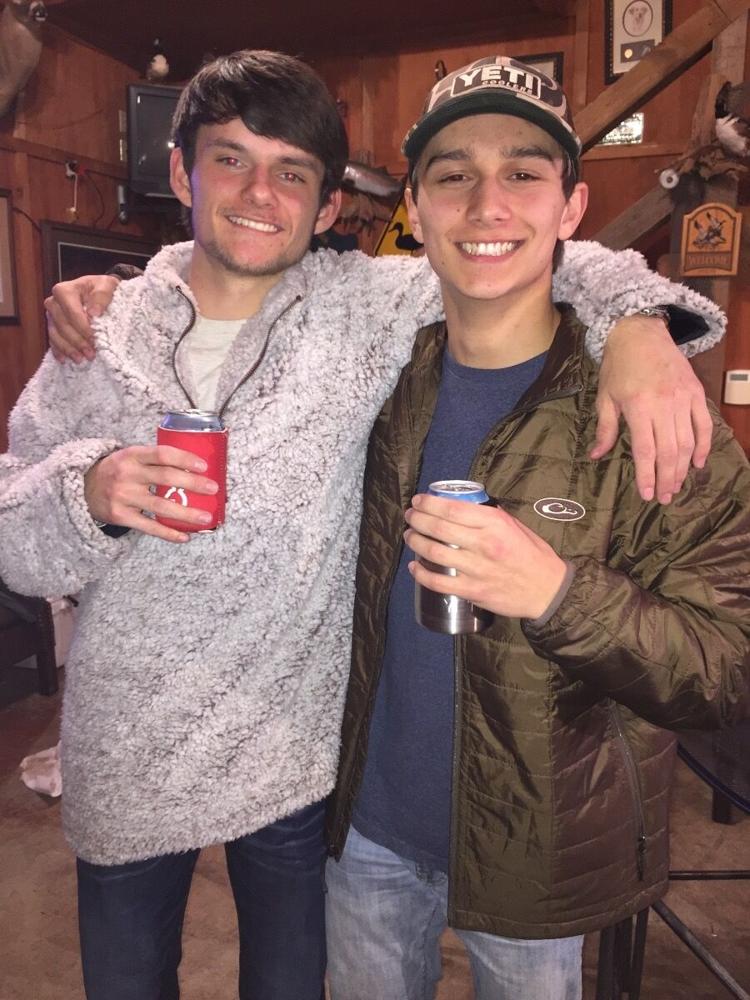 Stringer said he thinks that trying to emulate those traits, by always seizing the day and making the most of one's time on Earth, is a fitting way to honor Chase's memory.
"Take advantage of every day," Stringer said. "If you're doing nothing or just sitting on the couch, go call your friends and go outside. Just stay active. And if you think something wrong is happening, just don't be afraid to stand up for yourself or someone else."
Peel said she thinks others can take an important lesson from the way Reel lived, and she hopes people will honor his legacy by embracing his values of friendship, loyalty and selflessness.
"I think that's what cost him his life, and I hope that all of his friends will be that for each other," Peel said. "By being selfless and not always looking out for yourself, but (rather) doing what other people need."
Hogue said he will never forget his and Reel's friendship, their short time spent as roommates, and how rare and special those things were. Reel's life and death have taught Hogue to live in the moment and always appreciate his loved ones, because no one's life is ever guaranteed.
"Friends like him don't come around very often," Hogue said. "I'm sure you've heard the saying, 'I wish I could realize I was in the good times before they were over.' That's exactly how I feel right now. The past three months were some of the best times of my life, and every moment, I was with Chase. Realize who's important to you in your life, and don't take that for granted."