Update: June 16, 6:40 p.m.
After a day of tweets questioning why he had not yet made a statement on the #BlackAtUark campaign, Steinmetz tweeted a response Tuesday afternoon. He said he thinks the online conversation is an important step towards affecting change at the UofA.
I have been reading #blackatUARK and I hear you. Your experiences as black students are powerful, painful testaments to the vital work we need to do to make our campus equitable and inclusive. These hard, real discussions are an important step to affect change together. #UARK

— Joseph Steinmetz (@JoeSteinmetz) June 16, 2020
Steinmetz also referenced the viral video and other recent incidents of racist social media posts by UA students, and said he has been meeting with Black students to hear their concerns.
Racist activities have no place at #uark or anywhere in our world. Immediate action was taken with social media posts depicting racial acts & discrimination. I am meeting weekly with black students to listen, learn and develop plans to make our campus more inclusive. #BlackatUARK

— Joseph Steinmetz (@JoeSteinmetz) June 16, 2020
Steinmetz has not yet issued an official statement via press release or disseminated his response to the UA community via email.
In an email, Manager of University Communications John Thomas echoed Steinmetz's tweets, saying that Steinmetz and other campus officials have been following the Twitter campaign and that the chancellor is meeting weekly with Black students.
"We are working to grow that group to make sure all voices are heard as we work together to build a better campus and world," Thomas said.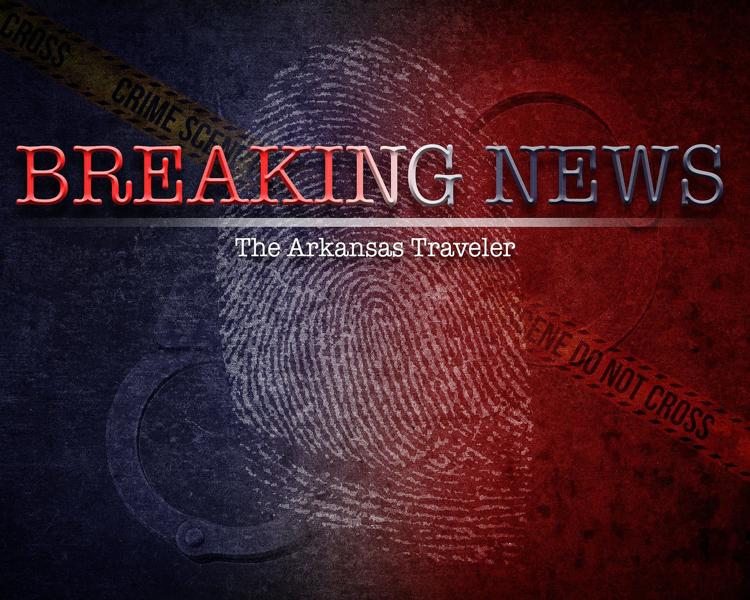 As nationwide Black Lives Matter protests continue into their fourth week, Black UA community members are tweeting to share their experiences with racial discrimination and under-representation on campus.
Using #BlackAtUARK, hundreds of users posted public tweets Monday denouncing what they said is a university culture of subtle and overt racism, racial profiling and lack of resources and support for Black students. Of the more than 9,000 tagged tweets, many have garnered several hundred likes and dozens of retweets, and the hashtag trended in the U.S. Monday night.
The Twitter campaign comes two weeks after the UA chapter of Sigma Chi expelled two members of the fraternity in response to a Snapchat video appearing to show the students mocking George Floyd's death at the hands of Minneapolis police. 
UA officials announced a Code of Student Life investigation into the two students June 2, but said the release of student disciplinary action is limited by federal student privacy laws. Representatives of two dozen student organizations signed an open letter June 1 calling for the students to be expelled from the UofA.
Many of Monday's tagged tweets focused on negative experiences students said they had in UA classes, particularly when the subjects of race or racism came up in lessons and class discussions.
#BlackAtUARK Having you teacher tell you to explain to your all white class that racism is real and seen on a daily basis. Only for a white male classmate to say "yea i think black people are over reacting, it's not that bad to have stop & frisk, if you think someone is guilty"

— Kissi 😘🇹🇹 (@kiss_kissi) June 15, 2020
Having a white history professor justify why they have the right to use the N-word with the hard -ER in class. "I'm a historian." They chose to only censor derogatory statements made about Jews because "that was horrid" to them.#BlackatUark

— j. (@reallly1jae) June 15, 2020
#BlackatUARK is being the only black person in your speech class and get crazy stares because all your speeches are about the injustice and police brutality that black people have endured

— AK.. (@ashleighmikayla) June 15, 2020
Some users said they thought their white professors and other white campus staff treated them differently than they did white students.
#BlackAtUark is having to ask your teacher why they didn't count you as present for the day only to hear them say "Oh! I didn't recognize you with your new hair"

— Skyye✨ (@__skyyyee) June 15, 2020
#BlackatUark is your absence not being excused during a sickle cell crisis because "you don't look sick" but a white student's being excused because they're hungover from thirsty thursday.

— russellsprouts (@maddiemrussell) June 15, 2020
When you and a Fellow scholar ( who is white) show up to class at the exact same time (but late) and the TA lets him sign in, but not you. #BlackatUark

— Ed (@Chattmann_) June 15, 2020
#blackatuark is having a white counselor mistake you for another black student and sharing her private information

— Nyasha Bgoni (@BgoniNyasha) June 15, 2020
Other users posted about their feelings of being left out of the UA Greek Life community, even when they belonged to a Black fraternity or sorority on campus. Some said they thought that majority-white chapters appropriated elements of Black culture but didn't respect Black people.
#blackatuark is watching frats bring black artists to campus for row but having no respect for the black people whatsoever. Y'all love the culture that we bring but only enough to benefit and enjoy if for yourself

— I hate it here (@trieditbih) June 15, 2020
Having to pair up with white sororities/fraternities and teach them stepping and strolling but can't participate in row week...where black artists are brought in🤦🏽‍♀️ #BlackatUARK

— Key🖤 (@Babyy_Keyy) June 15, 2020
#BlackatUark is being told you're too dark to enter a white fraternity house.

— M (@akakayb) June 15, 2020
Still others said they had been racially profiled by members of the University of Arkansas Police Department and other campus officials who seemed to assume that they were criminals.
#BlackAtUark is being accused of stealing a calculator from the MATH testing center even though the calculator has your name on it.

— Skyye✨ (@__skyyyee) June 15, 2020
#BlackatUark Being stopped by UAPD for a broken headlight THEN being asked if my car was stolen and proceeds to call in my car's information

— MylesBHungry on Youtube (@MylesBHungry) June 15, 2020
#blackatuark is being racially profiled in 13 degree weather while waiting for SafeRide with your 3 (also black) friends while UAPD calls in a dog that doesn't find anything.

— li' Zion (@yaboyZion) June 15, 2020
Getting stopped by UAPD & having to step out of the car for the K9 to search it because "Sundays are for drug searches. People like to bring drugs back to Faye after breaks." I don't do drugs, didn't have any, and my car did not smell like it.#BlackatUark

— j. (@reallly1jae) June 15, 2020
UAPD Capt. Gary Crain was not previously aware of the #BlackAtUARK campaign, but he said UAPD officers are expected to uphold state and international accreditation requirements and abide by a code of conduct.
"I can say that we have high standards and high expectations for any of our officers," Crain said.
Crain said the UAPD has an internal process for investigating officers for conduct violations, and he encourages students who have had negative interactions with officers to report them. Instructions for submitting complaints are available on the UAPD website's Commendations and Complaints page.
A common theme among the stories shared Monday was frustration with the UA administration. Many said they thought UA officials do not make serious efforts to protect, uplift or grow the campus's small Black student population.
#BlackatUark being promised that diversity and inclusion will be honored but black greeks having to fight the chancellor to play music in the union mall while white fraternity/sorority fundraisers get unlimited "decibels."

— kandy🍭 (@kandyflan) June 15, 2020
#BlackatUark is not having a Black professor until your THIRD YEAR of college. It's also Black student issues not mattering until ASG elections or Black History Month.

— Jay Peterson (@Blaisbian21) June 15, 2020
#BlackAtUark is the university thinking that having the MC is more than enough for us.

— Junior (@Rapjr501) June 15, 2020
#BlackatUark is having a "Townhall" every 2 years to discuss why Black students on campus should have basic rights, equity and respect as university students.

— 🦋 (@iamdcole) June 15, 2020
#BlackatUark is seeing white students post racist videos and pictures and expecting them to get away with it because the university does not care if black students feel safe on campus

— russellsprouts (@maddiemrussell) June 15, 2020
Of the 25,711 graduate and undergraduate students enrolled during the Spring 2020 semester, 4.3% were Black, according to the UA Office of Institutional Research and Assessment. In comparison, 15.7% of Arkansas residents are Black, according to the U.S. Census Bureau.
A Twitter account by the name BlackStudentCaucusUARK was launched Monday and represents "a group of students at The University of Arkansas who are reclaiming their voice in the face of adversity," according to the account's biography.
In a post on its accompanying Instagram account, members of the newly formed group described the organization as "a reactionary group established solely to address systemic racism issues on the University of Arkansas campus." 
The Black Student Caucus retweeted many #BlackAtUArk tweets and posted a list of 15 demands for racial policy reforms at the UofA on Twitter and Instagram Monday. 
The demands include a statement from Chancellor Joseph Steinmetz regarding the viral Snapchat video, funding for the creation of a Black Student Life Center and the hiring of more Black staff, particularly in the Pat Walker Health Center and the Office of Student Standards and Conduct.
#BlackatUark pic.twitter.com/qiuyWxzofL

— BlackStudentCaucusUARK (@BlackUark) June 15, 2020
#BlackatUark pic.twitter.com/tmZOyDGxbm

— BlackStudentCaucusUARK (@BlackUark) June 15, 2020
#BlackatUark pic.twitter.com/U5KlgtH3vS

— BlackStudentCaucusUARK (@BlackUark) June 15, 2020
The Arkansas Traveler has reached out to representatives of the Black Student Caucus for comment, but had not received a response by time of publication.
This is an ongoing report. The Arkansas Traveler will update this article as information is made available.