This year's Walton Family Foundation survey found that outdoor recreation use is continuing to rise in Northwest Arkansas and shows residents' use of facilities such as trails and parks. 
Nine hundred and sixty-six Northwest Arkansas residents were surveyed, indicating that the most popular amenities include parks, trails and the Crystal Bridges Museum of American Art, according to the survey. 81% percent of citizens reported using parks, closely followed by Crystal Bridges at 71% and trails at 70%. 
Ken Eastin, Fayetteville Parks and Recreation park planner and landscape architect, said that there are many projects underway in Fayetteville. 
There will be an increase in biking trails before the summer of 2020, specifically at Kessler Mountain and Millsap Mountain, Eastin said. Gregory Park's newest trail and parking lot additions were underway for two years and were recently finished.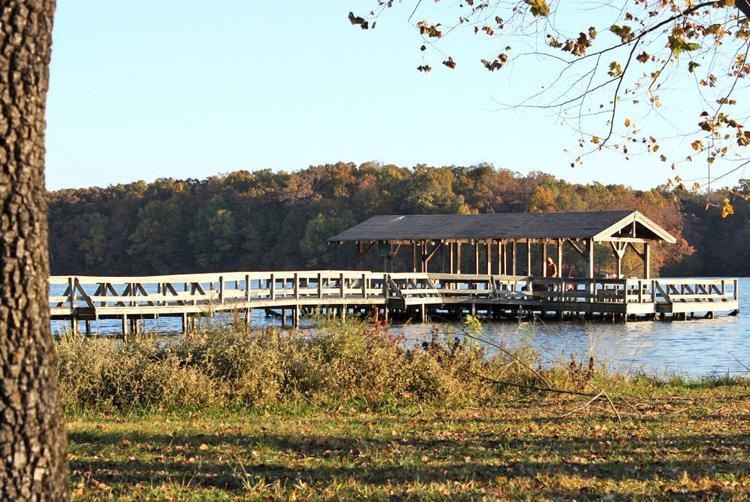 Devil's Den, Hawksbill Crag, Millsap Mountain, Lincoln Lake, Mount Kessler, and Niokaska Creek, are among the many popular local outdoor attractions, Eastin said. 
"NWA is leading in that charge," Eastin said, "but it is definitely leaking out into the state."
Fayetteville City Council approved plans April 9 for a Cultural Arts Corridor, a 50-acre public area connected natural and urban space, which costs over $31 million. 
The Cultural Arts Corridor will link places such as the Fayetteville Public Library and the Walton Arts Center, according to Fayetteville Parks and Recreation.
The Walton Family Foundation's Design Excellence Program gave a grant for the construction of the Cultural Arts Corridor. The Crystal Bridges Museum of American Art was found to be one of the most popular attractions in the Walton survey, with 71% of NWA residents attending in 2018, a 29% increase since 2012. 
Beth Bobbitt, Crystal Bridges' media relations director said she thinks Crystal Bridges has stepped up its game for those interested in trails and mountain biking.
"Our mission is to connect people to art and nature," Bobbitt said. 
Crystal Bridges was designed to deliberately introduce nature between outdoor exhibits and remind attendees of the outdoors when inside, Bobbitt said. 
Employees of Crystal Bridges have been working on expanding their outdoor scenery, Bobbitt said. 
The North Forest Lights exhibit, an exhibit that highlights qualities of the forest using light and sound, opened Oct. 26, according to Crystal Bridges. 
The Momentary, an outdoor visual and performing arts venue that has been in progress since 2017, will be completed in February 2020. 
"We are always looking for new ways to utilize our space, and there are always new artworks coming into the outdoors," Bobbitt said.
For the first time since 2001, the Parks and Recreation Department's strategic plan is going through changes as well, Eastin said. 
"There will be a city-wide analysis of how we are meeting recreation needs," Eastin said. "As our population increases, there are increased needs. It's just a matter of figuring out what those needs are."