Arkansas Gov. Asa Hutchinson declared a state natural disaster in Jonesboro, after an EF3 tornado, the third-most severe magnitude of tornado, struck the city Saturday.
There were 22 injuries, two people admitted to the hospital for injuries and no fatalities, Craighead County Judge Marvin Day said at a press conference Sunday.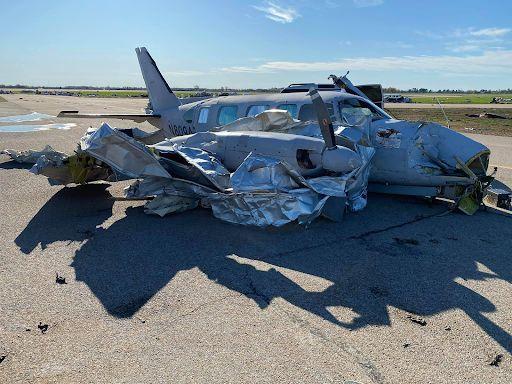 The tornado, which was on the ground for around 10-20 miles, left a trail of destruction to local businesses such as the Turtle Creek Mall, Barnes and Noble, Best Buy and the Jonesboro Municipal Airport.
The Red Cross was 80% done surveying the damage on Monday, Day said. Surveyors found that 83 of the surveyed houses were destroyed, 66 were severely damaged and will most likely have to be rebuilt, 309 homes received minor damage, 10 were "affected" and 20 had received no damage, Day said.
There are currently no official numbers, but the best estimate for the cost of the damage is "several hundred million dollars," Day said. Damage to the Mall at Turtle Creek is worth at least $100 million, he said.
After seeing the level of destruction and talking with local leadership, Gov. Asa Hutchinson declared a state of emergency for the area and is seeking a federal disaster declaration, he said at a press conference Sunday afternoon in Jonesboro.
"I have not seen this level of devastation in a tornado since I have been governor," Hutchinson said.
Preliminary results from the National Weather Service in Memphis rated the Jonesboro tornado as an EF3 with max winds of 140 mph.
Hutchinson said he thinks the region will be able to recover because of its community, strength and leadership.
Rescue efforts were completed by Sunday and clean up and recovery efforts are in the works, Jonesboro Fire Chief Kevin Miller said during a Sunday press conference.
Day said he was in awe of the Jonesboro-area community – and people from outside the region – coming together after the tornado.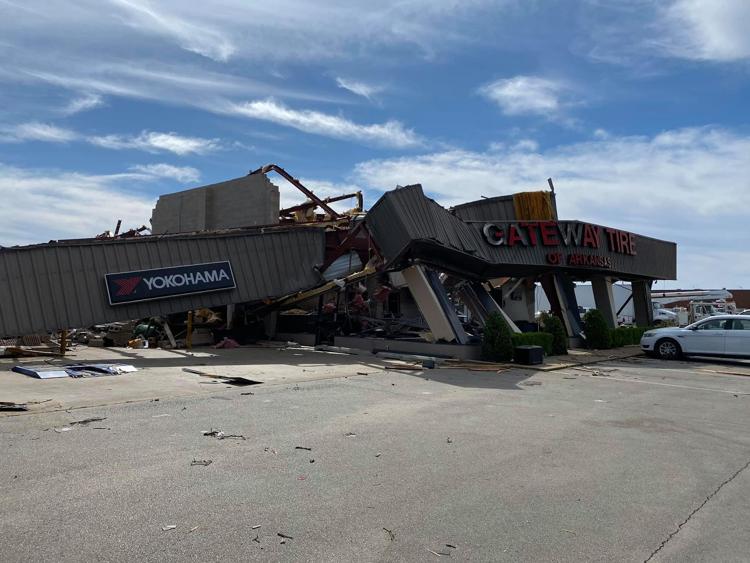 State agencies, such as the governor's office, have reached out and shown their support for the community, said Jonesboro Mayor Harold Perrin at the press conference.
"We've had a lot of state agencies back up and support us with this effort," Perrin said.  "We're the boots on the ground. They also want to know what we're doing and what they can do to help us do that."
Perrin said 200-300 volunteers showed up on Sunday with chainsaws, trailers and other equipment to start clean up efforts. Mayors from towns such as Mountain Home have also offered equipment and supplies, Perrin said.
"In the state of Arkansas we have a lot of people, we all stick together," Perrin said. "This is the most loving, benevolent community I've ever lived in and we'll get through this."