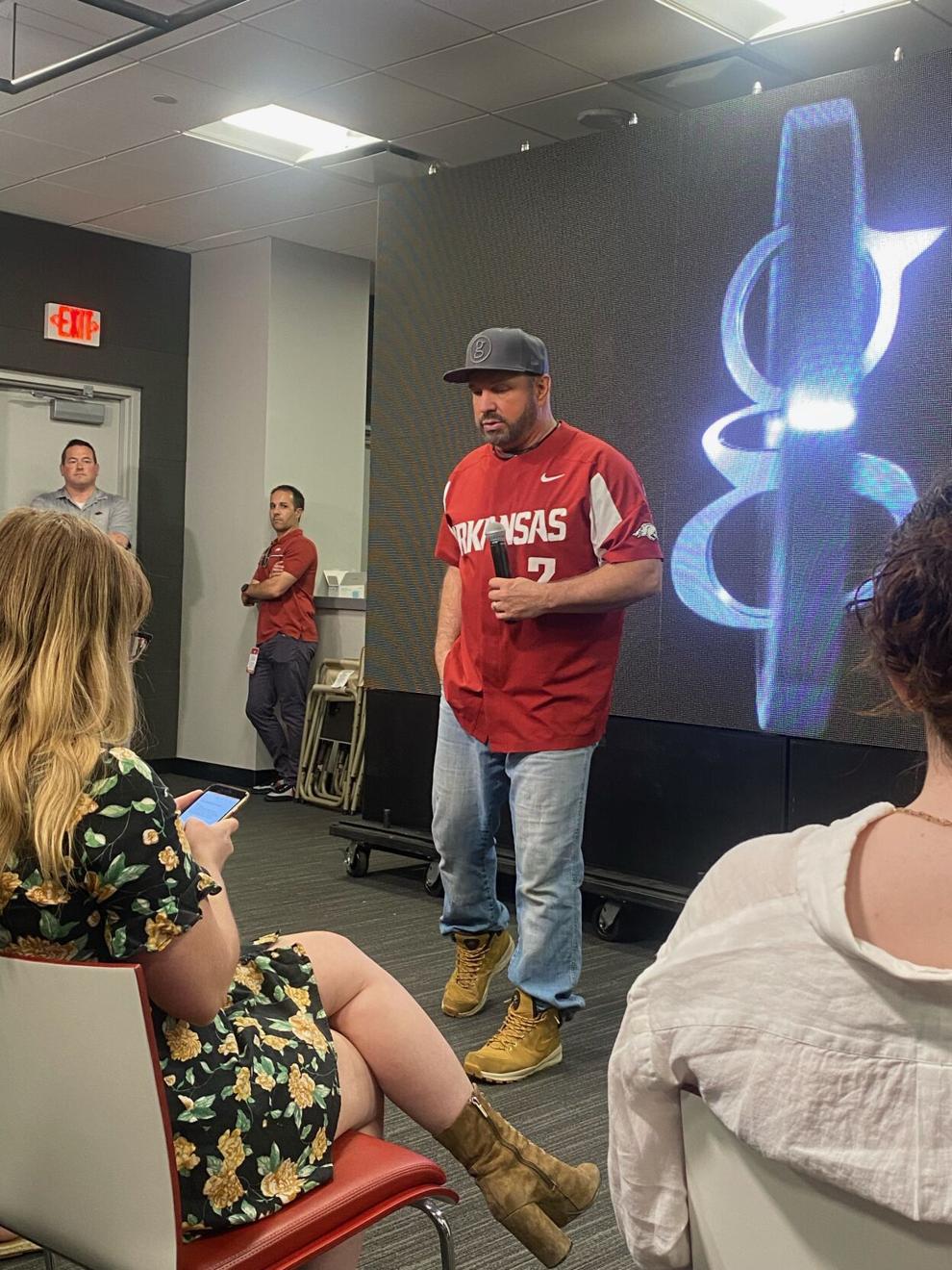 More than 80,000 people are expected to stream into Donald W. Reynolds Razorback Stadium tomorrow to participate in the latest stop of The Garth Brooks Stadium Tour. 
The performance is the first independently scheduled musical act to play in Razorback Stadium. It is also Brooks' first performance in Arkansas in over seven years.
Brooks launched the tour in March 2019, and his concerts have broken stadium attendance records at every stop so far, according to a press release. He is the No. 1 selling solo artist in U.S. history, grossing 157 million album sales. The country star has won several awards for his work, including the Library of Congress Gershwin Prize for Popular Song, and he is the first seven-time recipient of the CMA Entertainer of the Year honor.
As he travels around the country playing packed stadiums, Brooks enjoys seeing the camaraderie and joy among the crowd from his place on the stage, he said at a press conference at the stadium Friday. He loves seeing audience members singing together with their arms around each other, especially during his hit song "Friends in Low Places."
Brooks wants attendees to treat the concert like a Razorback football game, complete with face paint and tailgating, he said. He hopes the concert-goers will leave the stadium feeling united with one another.
"The goal is for them to leave this stadium loving each other more than when we got here, that's the main thing," Brooks said. "Right now…separation is the main thing. (I hope) this concert can have anything to do with how people look at not only their neighbor, but look at themselves, leaving those prejudices behind, maybe, give people a little more of a chance."