With the fall of last year's "Goth GF," the "VSCO Girl" rose from the ashes. Social media feeds in 2019 have evolved with changing fashion trends and paraded an influx of scrunchies, puka shells and oversized t-shirts.
Teens ranging from middle school to early college are embracing the community they've found through VSCO, a photo editing app, in response to the viral TikTok videos that established the "VSCO Girl" trope. 
The trend is characterized by its label-driven aesthetic, with common affiliates being Birkenstock sandals, Hydro Flask bottles and Fjällräven Kånken backpacks, according to Teen Vogue's "The Ultimate VSCO Girl Starter Pack."
Some businesses have capitalized on the "VSCO Girl," catering to the material appetite of the trend.
Lisa Garrett, a marketing director at Ozark Natural Foods Co-Op, reported that the giveaways the company does on Instagram have increased engagement when they include Hydro Flask bottles.
The company receives comments saying, "No flask?" on giveaways that do not include the Hydro Flask, said Emily Timmons, a brand manager at Ozark Natural Foods. Hydro Flask sales have increased tremendously from last year, Timmons said.
Freshman Morgan Verhaeg, who identifies as a "VSCO Girl," has spent almost $100 on items that fit the "VSCO Girl" mold, she said.
Before the rise of the "VSCO Girl," people primarily used the app for editing photos that they would then post on other social media apps like Instagram. Although being able to post photos on VSCO has always been a feature, it has just now gained mainstream traction.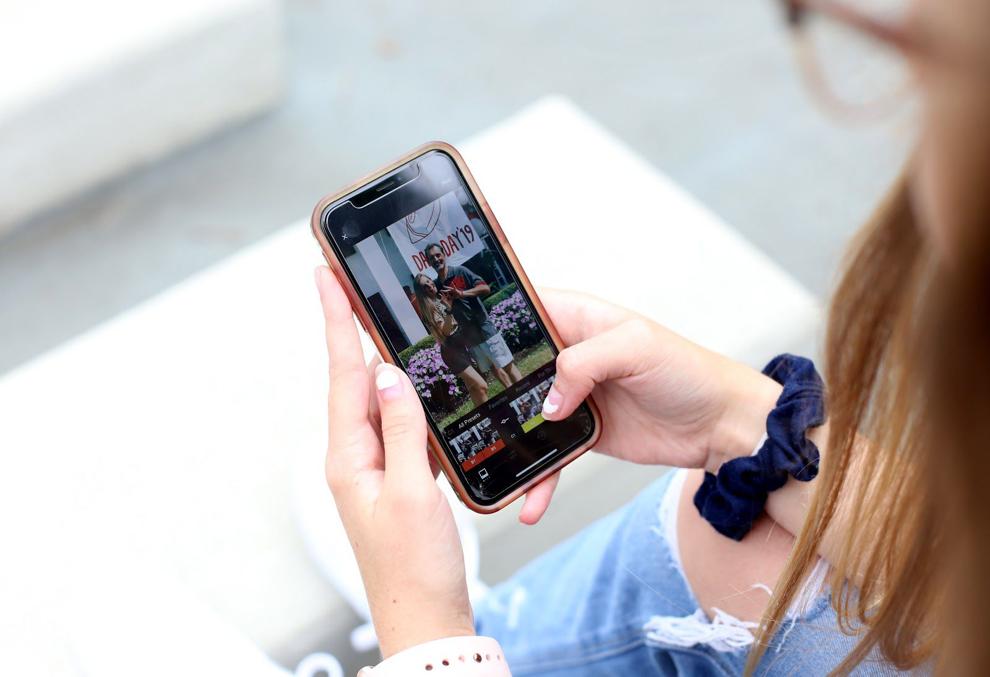 "It's not like Instagram where it's the same kind of pictures all the time. VSCO has a lot of great photography," Verhaeg said.
For Verhaeg, VSCO was solely an editing app in the beginning because of the great editing tools it provided, she said.
"It's a great community where people share all different types of pictures," Verhaeg said.
Verhaeg loves the unique content that users post and how different it is from other social media apps, she said.
Although Instagram and VSCO provide many of the same editing features, profiles on VSCO do not display the number of followers a user has, and users do not have the ability to "like" other users' posts.
"I love VSCO because you don't have to worry about likes and followers––you can post whatever you want," sophomore Peyton Kilgore said. 
Posting on Instagram sometimes makes Kilgore feel self-conscious, she said.
"You can post 20 times in a row and no one really cares, unlike if you were to do that on Instagram," Kilgore said.
Justin Barnum, a UA sociology professor, explains the origins of trends like these with Simmel's Theory of Fashion, the theory that people have an impulse to want to fit in and another impulse that makes them want to be a little different. 
This theory talks about fashion as a class based idea, the upper class would set trends while the lower class would imitate them in an attempt to have higher status, says Barnum. 
Typically as we become more modern, the socializing impulse weakens while the differentiating impulse becomes stronger, says Barnum.
Barnum explains how in this theory, the upper class set a certain trend and the lower class then follows that trend to imitate the upper class's status. He points out how as soon as everyone follows the trend, the upper class moves on to something new.
Barnum explains how many students at the UofA will dress similarly to the fraternity or sorority they want to be apart of in order to be more like them, he said. Barnum says students do this in an attempt to be part of the organization's in-group.
"Following a trend is another way people can try to fit in or feel belonging,'' Barnum said.