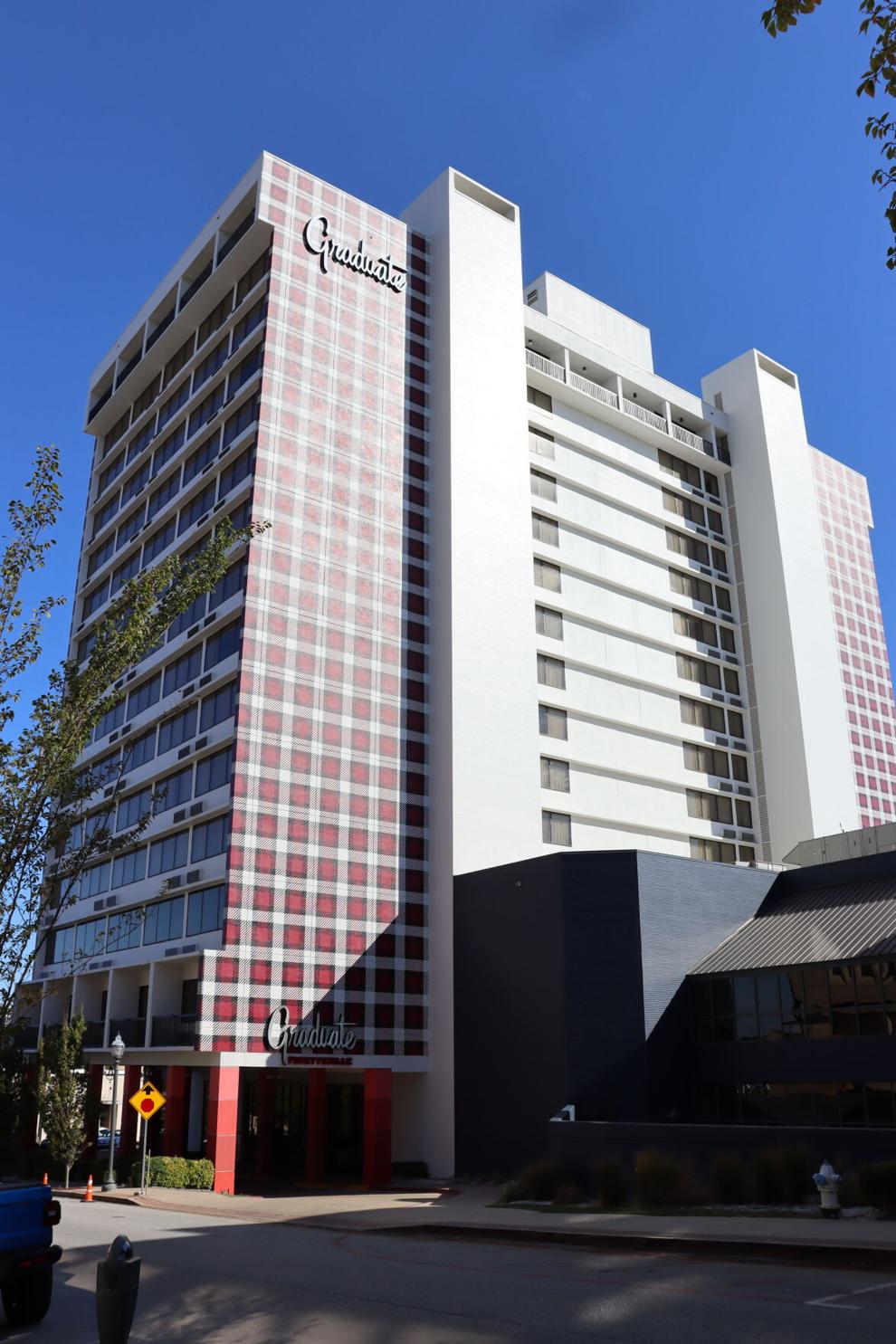 Amid a national labor shortage, housekeepers and other essential workers are quitting their jobs at Northwest Arkansas hotels in droves, leaving the businesses short-staffed and putting intense stress on remaining employees.
Many workers have left hospitality — which includes food and beverage service, lodging and tourism — for jobs that offer more competitive wages, better benefits and more flexibility, according to Joblist's third-quarter survey of 25,000 U.S. job seekers. About 25% of former U.S. hospitality workers surveyed said they would not consider returning to the hospitality business, while 58% of current employees said they are planning to quit their jobs by year's end. One-third reported being "dissatisfied" or "very dissatisfied" with their current jobs.
The Graduate Fayetteville, the city's largest hotel, has been short-staffed since it reopened in June 2020 following a three-month pandemic closure, general manager Kevin Klein said.  Despite raising wages about 30% and introducing hiring bonuses and other incentives, Klein has struggled to fill openings for housekeepers, cooks, maintenance workers and laundry attendants, he said.
 "It just seems like when we do a hire-on bonus, somebody will come to work for us, collect the hire-on bonus, meet the expectation for that, and then move on and go to work somewhere else and get their hire-on bonus (there) and then move on," Klein said.
Priscilla Dufresne, a senior, left her job as a front desk attendant at Extended Stay America in Springdale in July after working there for about a year. Although the under-staffing of most positions at the hotel was not as severe when she began work, people steadily quit their jobs over the course of the year, Dufresne said.
"We were always short-staffed," Dufresne said. "And that can just put a lot of stress on somebody, if you're the only person working during really intense, stressful situations. It takes a minute for you to have to call your boss, and then you also have to make sure that the guests are safe, and then you also have to watch the cameras, and you also have to make sure that you're contacting the right people you're supposed to contact in order to fix whatever problem happened. So it's just a lot going on at one time."
Sophia Mullen, a UA sophomore, has worked the front desk at a hotel in Fayetteville for almost four months. Employees at her hotel have been quitting every month, and the strain the short-staffing puts on Mullen and the other workers is mentally, emotionally and physically exhausting, she said.
"I know at least at the front desk the turnover rate is crazy," Mullen said. "Since I started working there, there's been four people that have quit. I actually put my two weeks in and then so many people had quit that I was like, 'Oh, I can't leave you guys short-staffed, like you guys are going to be overworked.' So I actually stayed last week even though (my last day) was supposed to be Oct. 1. And with housekeeping, I know the ones that have stayed there for a long time have stayed, (but) we've had three housekeepers quit since I've worked there I think."
During Dufresne's time at Extended Stay America, even employees who had been at the hotel for years and had built a second family of coworkers quit their jobs out of stress or desire to find a higher paying, less taxing job, Dufresne said. She quit because she did not think the anxiety the job caused her was worth the pay. She had not received a raise in the year she worked at the hotel, she said.
"I mean, the people were really great and I did feel bad about leaving, but it came to a point where it was too much to deal with," Dufresne said. "It wasn't my responsibility to have the upkeep of the hotel at all times."
Although there are some benefits to Mullen's job, including friendships with her coworkers and some positive interactions with guests, the disadvantages outweigh them, Mullen said. She has not been able to quit yet, but she hopes to do so when more staff is hired, and to never return to the hospitality business.
"The customers are so rude, Mullen said. "People are so horrible to hospitality management and people, it's awful. I've seen the worst of people that I didn't even know existed since I've worked there. Not only that, but the pay just isn't enough for what we do at all, in my opinion."
Dufresne, Mullen and Klein said the most severe shortages at their hotels have occurred on the housekeeping staff. Dufresne's hotel is owned by a management company that also operates another Fayetteville hotel, and staff told her that between the two hotels there are enough housekeepers to service one, Dufresne said.
Prior to the pandemic, The Graduate had about 20 full-time housekeepers on staff at any given time; now there are six, Klein said. Klein relies on short-term workers from temporary employment agencies to help ease the shortage, and he helps when he can by cooking, cleaning rooms, making beds and cleaning the lobby, he said. He is not optimistic that conditions in hotels will return to normal any time before 2023.
"Sometimes I wonder why I still do this," Klein said. "I've been doing this for 35 years, and I've been through a lot. Been through stock market crashes, I've been through 9/11, I've been through hurricanes when I worked on the coast — and I was on the coast when (Hurricane) Katrina came through. And you know, we always seemed to rebound pretty quickly, and I've never experienced anything like this."
This story is part of an ongoing series about the U.S. labor shortage and its effects on Arkansans. For more special coverage, select "Where are the Workers?" under the "News" tab at the top of The Arkansas Traveler website.