Members of the Native American Student Association have celebrated and shared their culture with the UA community during National Native American Heritage Month this November.
The Native American Student Association, which became a registered student organization on campus in 2009, has 41 active members. The group "seeks to create a space for native students to feel included and understood," according to its Hogsync page.
Native American Student Association President Jamie Black thinks it is important for Native American students to have a community on campus, she said.
"Native American students haven't felt like they have a space or even a voice on campus, and we're really just cultivating that space where we can share these experiences and (our) identity on campus," Black said.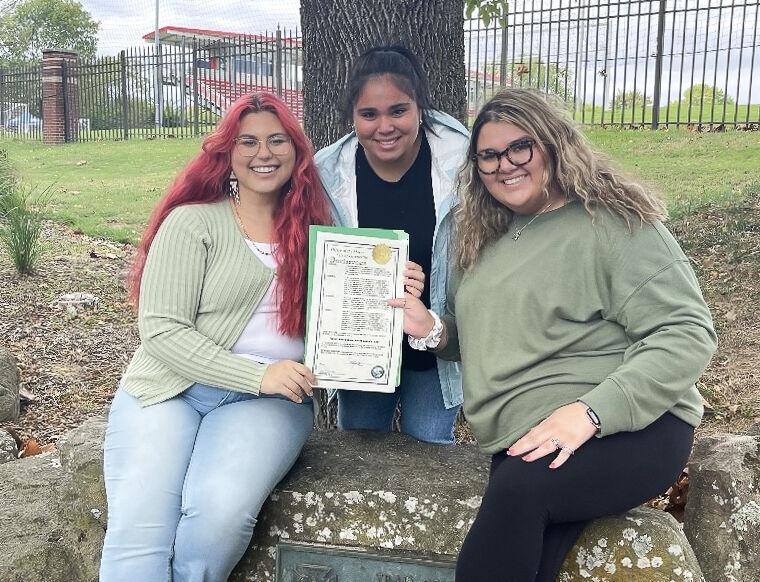 Members of the RSO collaborated with the UA Indigenous Studies program, the Office for Diversity and Inclusion and the Multicultural Center to organize events honoring Native American culture throughout November, including panels, film festivals, and musical performances.
"I think that a lot of thinking about heritage can come from a place of trauma and remembering really tragic things," Black said. "So instead of going that route, we really tried to make it fun."
Black said her favorite event was a performance by Native American singer-songwriter Samantha Crain on Nov. 5, which was followed by traditional Cherokee games and activities.
Native Americans are underrepresented in higher education. In 2020, 19% of the 18- to 24-year-old U.S. Native American population was enrolled in college compared to 41% of the overall U.S. population of the same age, according to the Postsecondary National Policy Institute.
The poverty rate on Native American reservations is also disproportionately high, with 26.8% of the population living in poverty in 2017, compared with 14.6% of the U.S. population, according to the National Congress of American Indians.
"No one is having the same experience, and that goes for every student," Black said. "But most of these Native American students are coming from really impoverished communities and places where it's really hard to get here."
On the 11th day of the 2021 school year, 247 Native American students were enrolled at the UofA, according to the Office of Institutional Research and Assessment. Black thinks there is a lack of Native American representation at the UofA, she said.
"I can count too many times where someone has said I'm the first Native American they've ever met or asked me if I still live in a tipi," Black said. "There's a lack of representation because people don't know, but it stems from a lack of education."
Native American Heritage Month provides an opportunity for Native Americans across the U.S. to educate and reflect on the history and treatment of native communities locally and nationwide.
"This school is on a traditionally Osage land and most people don't know that," Black said. "So many people talk about Native Americans like they're in the past tense, so I just think it's important for us to remember that this is Native American land and we do have so many Native American students."
The U.S. government forced Native American tribes to leave their lands en masse after the passage of the Indian Removal Act of 1830. Members of the Cherokee Nation walked the "Trail of Tears" after they were forced to give up their land east of the Mississippi River and to migrate to part of present-day Oklahoma. A portion of the Trail of Tears ran through what is now the UA campus.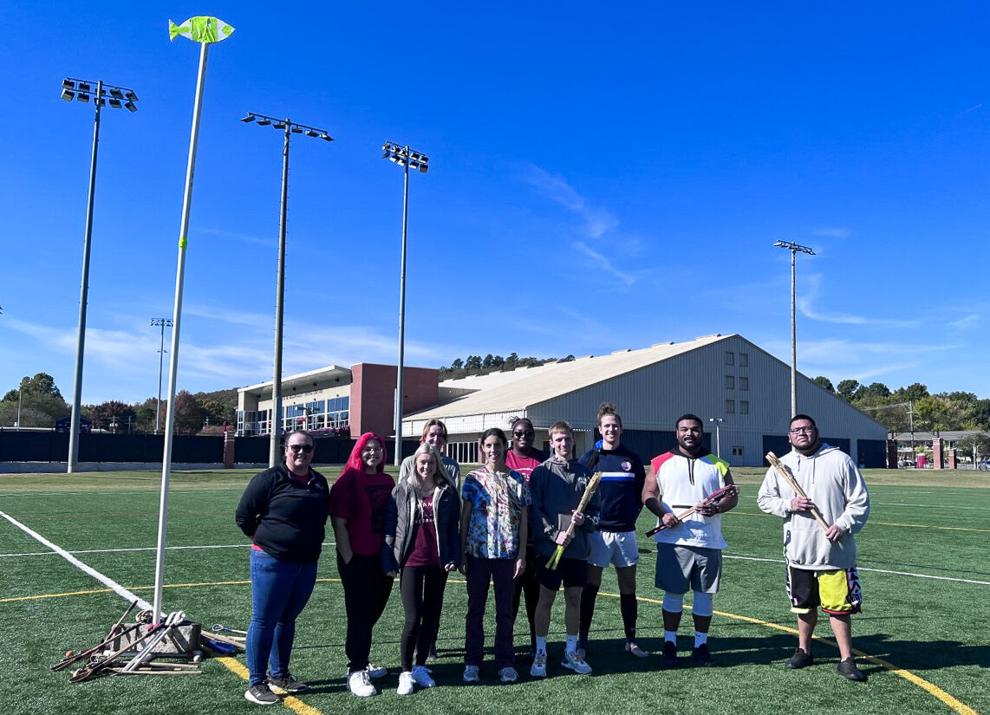 "My office lies just up the hill from a campsite where, in the winter of 1839, a group of Cherokees rested before completing their thousand-mile journey to present-day Oklahoma, having been driven at gunpoint from their ancestral land," UA Director of Indigenous Studies Sean Teuton said. "This local Indigenous history bundled with the earlier, centuries-old presence of Osages, place Northwest Arkansas at the crossroads of Indian Country."
Native American Heritage Month is a time to celebrate the cultures and traditions of Indigenous peoples, but also to acknowledge the issues Native Americans face today.
"Native American Heritage Month is important to me because I feel that visibility and awareness are two key issues Native American students and faculty face on campus," said Hailey Hoog, student coordinator for Native American initiatives at the Multicultural Center. "This month gives Native communities a platform to shed light on various issues, including cultural appropriation, land acknowledgments, and…missing and murdered Indigenous women and girls."
Black thinks Native American Heritage Month provides an excellent opportunity for Native Americans to share the history of their peoples' perseverance with those who might not be familiar, she said.
"The education surrounding Native American history is probably the biggest thing," Black said. "It's important to think of it not as a tragedy but as a story of survival."