Tess McCrary, a senior and active member of the UA Chi Omega chapter, was enjoying rush week in August of 2020 when her roommate tested positive for COVID-19. When McCrary tested positive for the virus days later, it was only the beginning of a health nightmare that would turn her life upside down and result in a long-term disability.
At first, McCrary had only flu-like symptoms, plus a loss of taste and smell, but she lost her vision, speech and ability to walk several months later.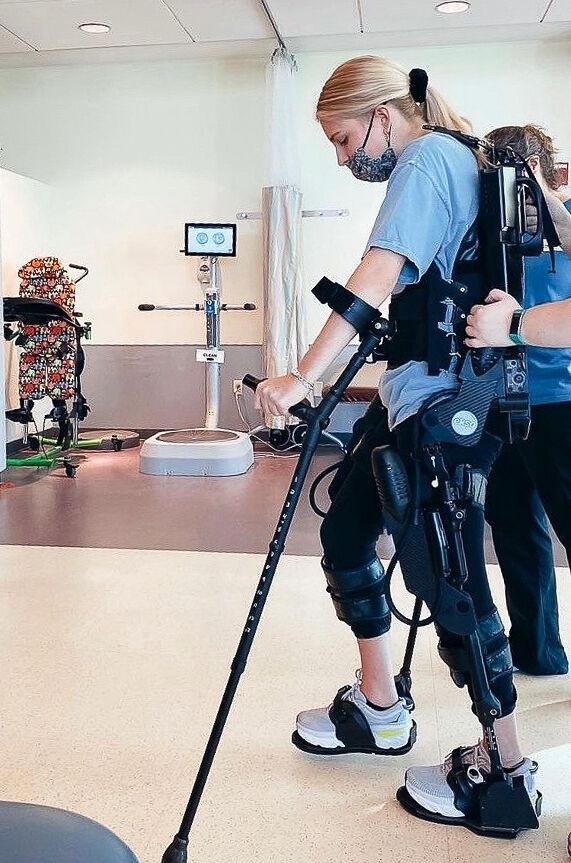 "I couldn't see anything, I couldn't eat and I was throwing up everything," McCrary said. "I was sleeping a lot, too, so I thought I had mono(nucleosis). But I went to the doctor, and I didn't have mono."
A few weeks later, McCrary's family was visiting her in Fayetteville and noticed a change in her behavior.
"My parents noticed I was talking different and couldn't form my sentences," McCrary said. "I couldn't read the menu. I went home that next weekend to get a brain MRI and everything kind of spiraled from there."
McCrary found out that she had excess white matter in her brain, which can hinder brain function, and her optic nerves were pale. She was deemed legally blind and was unable to walk because she lacked adequate myelin, a protective layer for nerves, on her spine. Doctors diagnosed her with optic neuritis, or damage to the optic nerve, and transverse myelitis, inflammation around the spinal cord.
"Transverse myelitis and optic neuritis never go away, so I thought I was basically screwed for the rest of my life," McCrary said.
Until she visited a spinal clinic in Maryland, McCrary was misdiagnosed. Her doctors there realized she had a cobalamin C deficiency, a metabolism disorder that is very rare in young adults and teens. Doctors determined that McCrary's COVID-19 infection triggered the disease.
"A lot of my Chi Omega friends have had lingering symptoms like this because COVID has brought out something that they've already had," McCrary said.
Another member of Chi Omega, freshman Skye Harris, began having seizures while she was on her way to a walk-in clinic in June because she thought she had a sinus infection.
"I lost my ability to speak, and I lost my ability to walk and move the right side of my body," Harris said. "The walk-in clinic I went to thought I was having a stroke, so they sent me to the ER."
Harris was then hospitalized six times over three weeks. After she tested positive for COVID-19 during one of the hospital stays, doctors diagnosed Harris with functional neurological disorder, a disorder of the nervous system that they believe was brought on by her COVID-19 infection.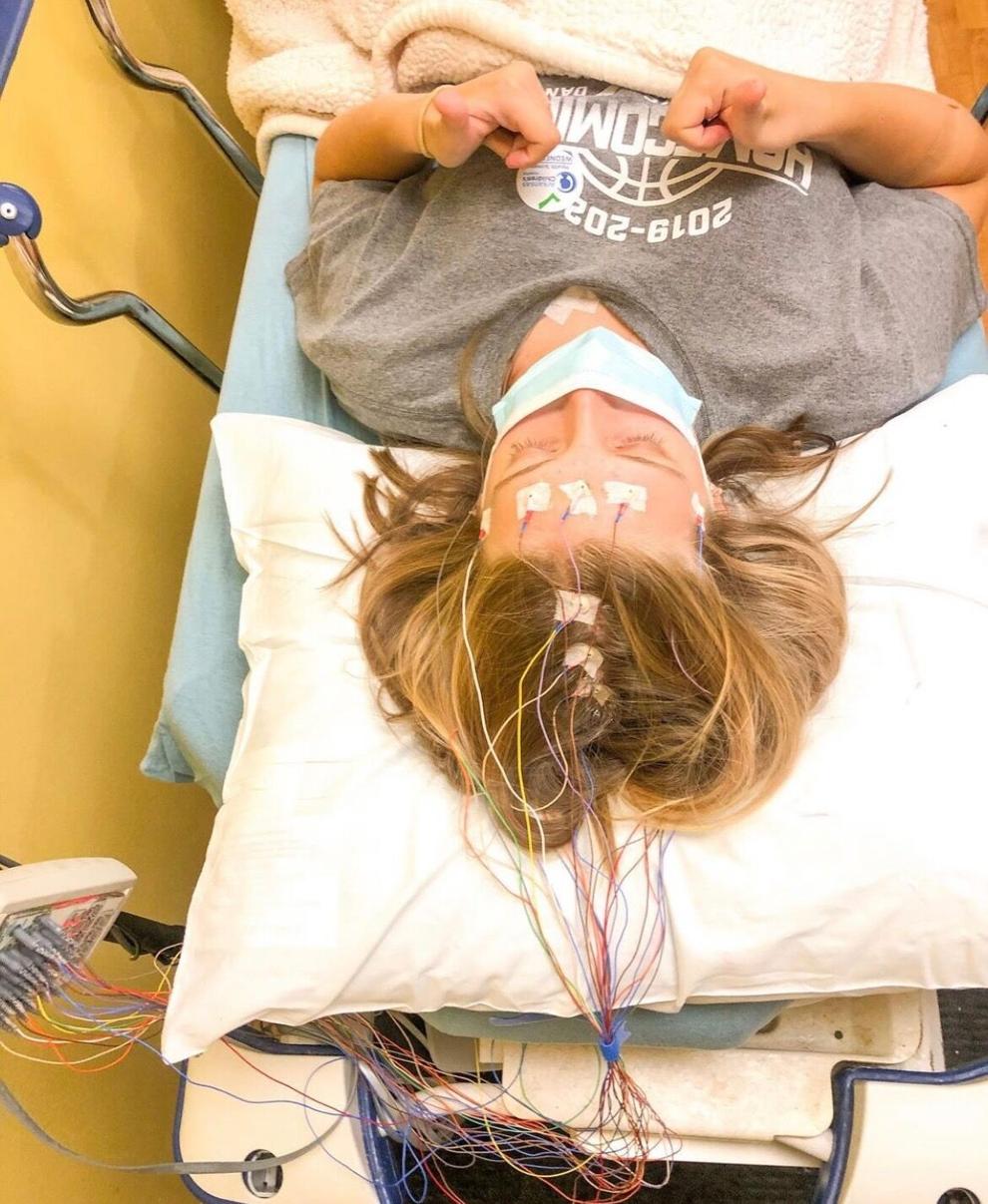 "They used to only see my disorder about six times a year," Harris said. "Now, hospitals are seeing about five or six cases a week."
A research team at the University of Arkansas for Medical Sciences is investigating an antibody that is found in many COVID-19 survivors weeks after they are infected as a potential cause of long-term illness, also known as post-acute sequelae SARS-CoV-2 infection or PASC. Lead researcher Dr. John Arthur said the research began soon after the initial outbreak of the pandemic.
"Along the way we began to ask about the 'long COVID' symptoms," Arthur said. "We focused on the role of a specific protein called ACE2, because the virus targets that protein."
Researchers are investigating whether the antibody targeting the ACE2 enzyme causes PASC by leading to the buildup of certain hormones that attack the body, Arthur said.
The researchers determined the specific antibody can only result from COVID-19 infection, but the research group is unsure how pivotal that finding is, Arthur said.
"We're continuing the next steps in the hypotheses," Arthur said, "and if it turns out this (antibody) really is the cause, we'll find an understanding of what the mechanism is and be able to find treatments."
The team has already started on the next stage of the study and will hopefully have answers within the next three to four months, Arthur said.
Although Harris's FND symptoms only began in June, they are severe and impact nearly every facet of her life.
"Whenever I get excited or overstimulated or stressed, my body takes it out physically instead of mentally," Harris said. "A lot of people get excited, and your brain gets excited and you'll feel elated, but my body will have a seizure or pass out."
Harris, who now often walks with a cane, lost the ability to drive and had to close down the food truck she operated in Northwest Arkansas. She participates in physical therapy and cognitive behavioral therapy twice a week.
Harris' doctors recommended she not attend college this fall, but with the help of her Chi Omega sisters and the staff of Center for Educational Access she has been able to make the transition, she said.
"After a year and a half of isolation, I was looking forward to go to college," Harris said. "I joined a great sorority, and they have worked with me so well to make sure the sorority home is accessible."
McCrary, who is learning to live with and manage her disability through weekly physical therapy, daily walks, 12 injections every two days and six types of medication daily, thinks the UAMS research is encouraging. She hopes more people will understand the severity of COVID-19 because of stories like hers.
"I'm glad that this happened to me," McCrary said. "I had this really big following on Facebook about it, and I think it opened their eyes to how crazy this virus can be."