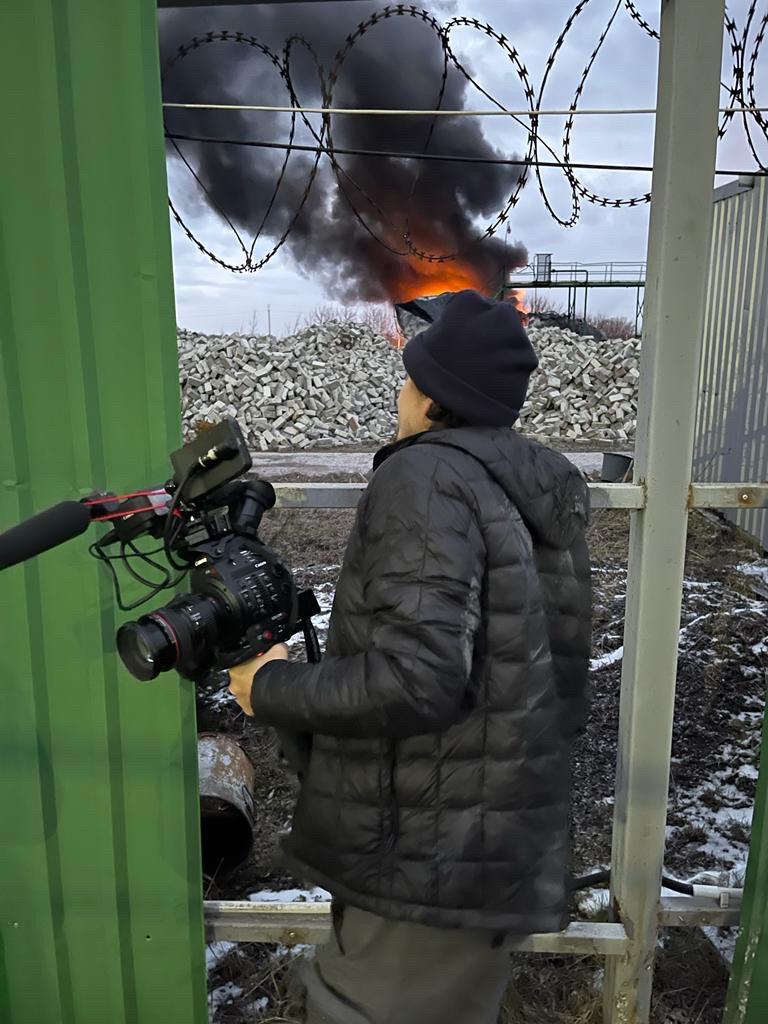 Brent Renaud, an award-winning filmmaker and Little Rock native who previously worked as a UA visiting distinguished professor of ethics in journalism, was killed by Russian forces Sunday in the Ukrainian town of Irpin.
Russian troops opened fire on a car carrying Renaud, who was shot in the neck, and fellow American journalist Juan Arrendondo, who was injured and transported to a hospital, according to official reports. Kyiv police shared several pictures to Facebook, including Renaud's American passport and his outdated New York Times press badge. Renaud was in Ukraine filming an assignment for Time Studios, the documentary division of Time magazine.
Arrendondo and Renaud were going to film refugees fleeing the Russian invasion via bridges in Irpin, Arrendondo said in a video shared to Okhmatdyt Children's Hospital's Instagram page.
"Somebody offered to take us to the other bridge, and we crossed a checkpoint, and they started shooting at us," Arrendondo said. "So the driver turned around, and they kept shooting."
Larry Foley, chair of the UA School of Journalism and Strategic Media, remembers Renaud, who in 2019 was a visiting professor to the school, as a courageous, truth-seeking journalist, he said in an email.
"His loss has shaken all of us who knew and respected him," Foley said. "A loss to Arkansas and the nation."
Renaud paid with his life "for trying to highlight the (Russian) aggressor's ingenuity, cruelty and ruthlessness," said Kyiv Chief of Police Andrey Nebitov in a Facebook post.
Prior to and following his time teaching at the UofA, Renaud, often in collaboration with his brother Craig, reported on topics ranging from methamphetamine use in rural Arkansas to the refugee crisis on the U.S.-Mexico border to Black Lives Matter protests in Harrison. In 2014, the Renaud brothers won a Peabody Award for their documentary series "Last Chance High," which followed at-risk students at a Chicago high school for troubled teens. Renaud had a master's degree from Columbia University and was a 2019 Nieman fellow at Harvard University.
Renaud will be greatly missed by all whose lives he touched, a Fulbright College of Arts and Sciences spokesperson said in a Facebook post.
"Our hearts and thoughts go out to his family, friends and journalists everywhere who bear witness and report on our world's history as it unfolds," the post read.
Renaud is survived by his brother, sister and parents.