After investigations proved several Petland stores across the nation were sites of animal neglect and abuse in recent years, there should not be a new location here in Northwest Arkansas.
However, in July 2019, a Petland franchise opened at the Pinnacle Hills Promenade in Rogers, and last month, local residents took to the store to protest.
On Dec. 22, 2019, with animal sales at a high for the holiday season, demonstrations were held outside the Rogers Petland store after allegations that the local Petland was selling sick, unfit puppies.
On the surface, Petland is similar to other pet supply chains already in the area. The store sells everything expected from a pet supply chain: kibble, leashes, aquariums and small pets like hamsters and parakeets.
But in recent years, Petland stores have received negative attention for keeping and selling sick puppies.
After a visitor to the Frisco, Texas, Petland store shared a picture of an underweight boxer puppy on Facebook in 2018, backroom investigations in both 2018 and 2019 uncovered other crimes worse malnourishment.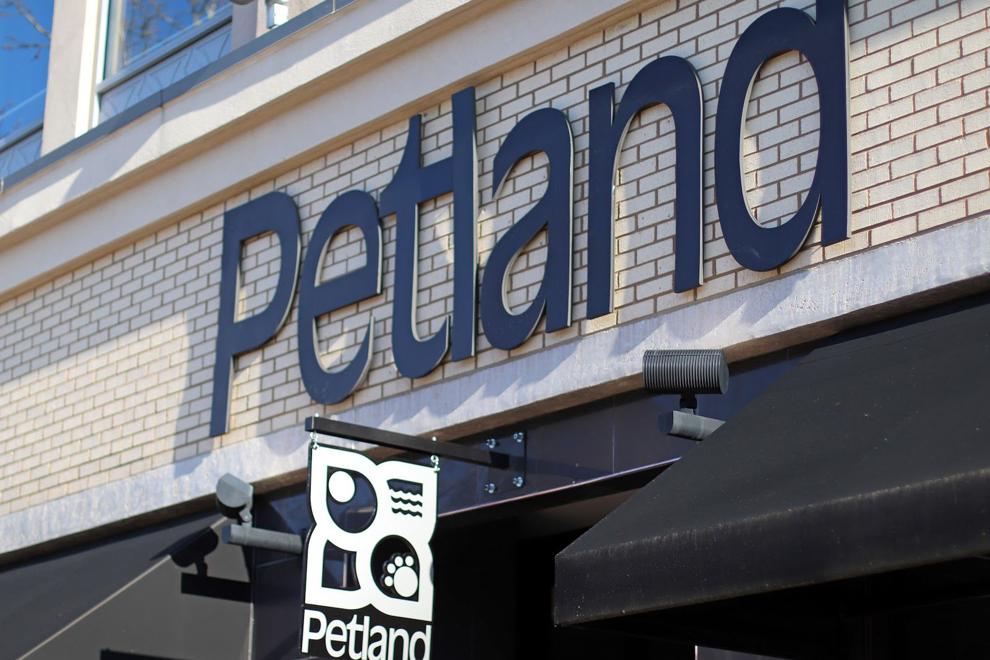 This wasn't Petland's first media controversy, either. The company has consistently made the news since 2009, when multiple investigations by the Humane Society confirmed that the puppies sold in Petland stores were largely sourced from puppy mills.
Although puppy mills manage to operate legally in the U.S., most facilities keep dogs in nearly unlivable conditions. Adult dogs are forced to breed until they die without adequate food, water or even shelter for themselves or their puppies, according to the USDA.
Tiffanie's, a Missouri puppy mill and Petland supplier, was responsible for the death of 35 puppies in a six-month span lin 2019, according to a citation from the U.S. Department of Agriculture.
In 2018, a Petland store in Tyler, Texas, placed a healthy, recently arrived shih tzu in an isolation crate for sick puppies when there was no room left in the store's display kennels. It seems to be common practice for unwell-looking dogs to be placed in areas away from customers' view, injected with saline solution as "hydration" or force-fed drug concoctions as a substitute for veterinary care, according to an ABC report.
What sets Petland apart from other local pet supply retailers, like Petsmart or Petco, is the sale of puppies. Held in glass-walled, tank-like enclosures, Petland sells a variety of puppy breeds, from Pomskys to Basset Hounds.
Petland's competitors do not sell puppies. Petco, for example, partners with rescue programs and sees the sale of puppies as unethical, according to their website.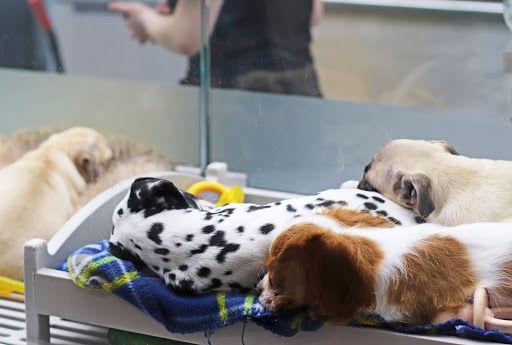 After a multi-state outbreak of Campylobacter, a drug-resistant infection linked to contact with pet store puppies, was traced back to Petland in January of last year, it wouldn't be unusual for more of the national chain's dogs than usual to be leaving the store sick, according to the CDC.
Petland poses a threat to lives beyond the animals in their stores. When contracted by children or the elderly, Campylobacter can turn deadly.
The outbreak was speculated to be a result of the constant presence of feces in the puppies' enclosures at Petland and led to 23 hospitalizations across 17 states.
2018 and 2019 investigations by the USDA revealed that not only does nearly every puppy arriving at Petland from a puppy mill suffer from health issues, the stores consistently refuse veterinary care for their animals until they are on the brink of death. The only reason a Petland puppy sees a vet is to be euthanized, and not every one of their neglected puppies is fortunate enough to go out that way.